Ripe names CTO and technical architect | Insurance Business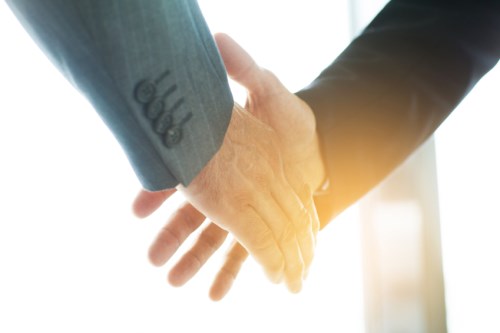 Ripe, the insurtech specialist formerly known as The JRW Group, has appointed Daniel Fulton as chief technology officer and Paul Houlston as technical architect.
Fulton will have full responsibility for the leadership and technological development of the firm's online products and distribution platform. Prior to Ripe, he was in charge of UK technology solutions and delivery at Manheim Retail Services as head of development.
The new Ripe CTO has more than one and a half decades of experience in technological development and strategic oversight for banking, e-commerce, logistics, and software companies.
"Ripe has a deserved reputation for disruption and creating new products for the UK market," commented Fulton. "Technology is central to its model for delivering this in a highly efficient manner."
He continued: "Transforming the technology team into a high performing engaged team while continuing to improve the technology platform is key to delivering the overall strategy. It's exciting to join the company right now to lead this transformation enabling the tremendous opportunities for further growth and continuing the diversification into new sectors and regions."
Houlston, on the other hand, has over 10 years' experience in IT development and was development manager in charge of IT deliverables and a technical team at Optionis. He has helped design scalable, next generation, cloud-based portals – overseeing IT assignments with the goal of improving business performance.
"Client feedback to the product delivery is, for us, a driving component of Ripe's product offering, and when we get the technology right, we have delighted customers," explained Houlston. "There are many exciting developments under way and planned for Ripe in the next year – it's going to be a busy time!"
For Ripe chief executive Colin Whitehead, "it's no coincidence" that the rebranded insurer is focused on hiring the best technical experts. "Ripe has re-launched into the market with an ambitious brand identity and strategy for technological disruption within the insurance industry," he said.
Whitehead added: "We have developed a sustainable model in the insurtech space, we know what we're doing, and we're drawing people around us with equivalent experience who will now help to escalate our growth plans within this niche insurance space."
According to the CEO, Ripe will be introducing a number of new brands before year-end, while more – currently in research and development phase – will be ready in 2018 and 2019.
"Daniel and Paul are the first of many appointments to beef up our capability to harness technology and offer better value and choice to our customers," said Whitehead.
Related stories:
The JRW Group rebrands as Ripe
Brokers' jobs becoming more "sophisticated" as industry transforms