Swiss Re names new man in charge of EMEA | Insurance Business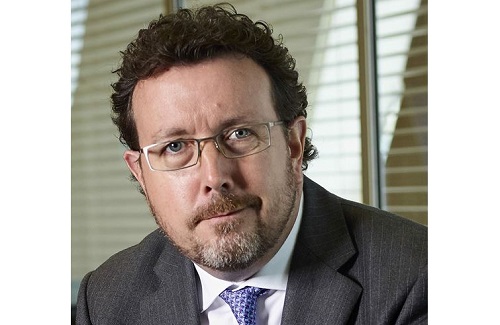 Swiss Re veteran Russell Higginbotham (pictured) is moving up to take charge of Europe, the Middle East, and Africa (EMEA).
Succeeding Jean-Jacques Henchoz – who is making the switch to Hannover Re where he will assume the role of chief executive in 2019 – next month, Higginbotham has been appointed as CEO Reinsurance EMEA, regional president EMEA, and member of the group executive committee. The company stalwart previously served as chief executive of Swiss Re UK & Ireland and of Swiss Re Australia & New Zealand.
Higginbotham, a UK native, also spent time leading life and health (L&H) in Japan and Korea. Most recently he was responsible for the global L&H products division.
Commenting on the appointment, chair Walter B. Kielholz said: "Russell Higginbotham has a very strong track record within Swiss Re, making him the ideal candidate to continue leading the growth of our business in EMEA. Over the last few years, he has played a significant role in strengthening our L&H products segment and improving its contribution to the group."
The new EMEA boss has been with Swiss Re for 24 years. Outside the firm, Higginbotham has held key positions at the Association of British Insurers, the International Underwriting Association, and the Insurance Institute of London.
Meanwhile the reinsurer expressed its gratitude to Henchoz.
"On behalf of the Swiss Re board of directors, I would like to thank Jean-Jacques Henchoz for his contribution to Swiss Re throughout the past 20 years," stated Kielholz. "Before becoming CEO Reinsurance EMEA and regional president EMEA, he held a number of leadership roles across the company with increasing impact over the years."