Two acquisitions bring Willis IRM's size to £25 million GWP | Insurance Business UK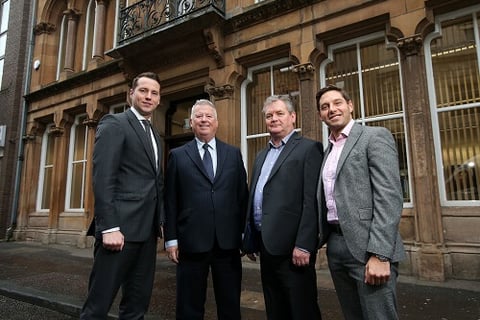 Willis Insurance and Risk Management (Willis IRM) will now see itself grow to gross written premiums of £25 million, after acquiring McCausland, Light & Rankin (MLR) and Kennett Insurance Brokers.
Kennett Insurance employs 12 people while MLR has more than 20 staff – bringing the Northern Ireland broker's workforce total to over 100. The acquisitions were described as "a great fit" and having a similar mindset to Willis IRM.
"Our ambition to be the leading insurance broker in Northern Ireland is reinforced with the addition of the McCausland, Light & Rankin into our group," said Willis IRM managing director Richard Willis. "This will increase our footprint and our leverage in the Northern Ireland market."
He continued: "The acquisition of Kennett Insurance Brokers enables us to build our GB presence further. It will supplement our Reading office and give us a presence in the North."
Luigi Maggio, who heads Willis IRM's regional presence in Reading, becomes a director in Kennett Insurance. He was previously with Chartis and
Allianz
.
"Kennett Insurance brokers has a long tradition of working with a wide range of companies in Hull and the Humber," said Kennett Insurance managing director Nick Wride, who will be working with Maggio. "We look forward to a new period of growth in the local market following the acquisition by Willis Insurance and Risk Management."
MLR managing director Gary McCausland believes their customer-focused ethos is shared with Willis IRM. "We look forward to pooling our resources to further strengthen our offering to existing and future clients," he said.
"Both acquisitions are part of our strategic growth plan, and I am delighted that they have come to fruition," noted Willis, who acknowledged the help of Willis Towers Watson Networks in achieving the deals.
Related stories:
Higos snaps up Mellerup's General Insurances Ltd
County Group acquires Inspire Risk Management