Lloyd's of London to close underwriting room | Insurance Business UK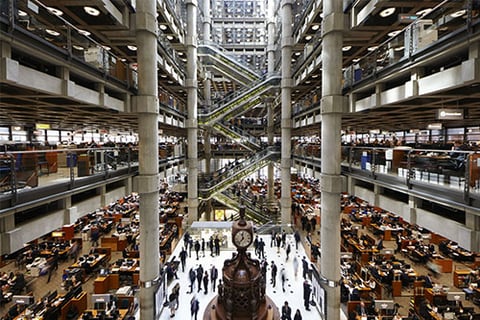 The underwriting room at Lloyd's of London will be closed starting at 4pm today (March 19).
In a statement, Lloyd's said the move is in line with the UK government's coronavirus advice to avoid all non-essential contact. At the same time it offered assurances that the market will be able to trade remotely.
"Following our successful resilience test on March 13, we are confident that our emergency trading protocols will enable the market to continue trading during the closure," asserted the centuries-old insurance marketplace.
Read more: Lloyd's of London holds coronavirus emergency exercise
The emergency trading protocol has been distributed to Lloyd's brokers and managing agents.
"All participants in the Lloyd's market are expected to have given consideration to this protocol in the context of their business continuity planning and wherever possible to have made appropriate arrangements to implement it," noted the exchange previously.
Meanwhile Lloyd's said the decision to close the underwriting room will be reviewed every week.