More insurance firms reveal coronavirus business continuity plans | Insurance Business UK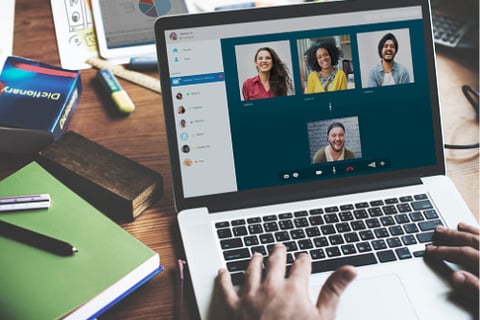 No-one knows how much longer we'll have to distance ourselves from each other, or whether working from home will become the new normal once the dust settles… but this we do know, more insurance firms are offering clarity as to how their operations have been adjusted to minimise disruption amid the coronavirus pandemic. Here Insurance Business gives you the lowdown.
Aston Lark
"Staff have full remote access to all files and systems and are able to swiftly respond to your emails and phone calls," said the brokerage, which operates "as usual" but remotely. "Continuing to support our clients as effectively as possible, while ensuring the safety of our dedicated staff and playing our part in limiting the spread of COVID-19, remains our priority."
Contact details of Aston Lark's branch network are available on its website.
FOCUS Oxford Risk Management
"We have set up the facility for team members to work from home in the event that the office needs to close, or staff have to self-isolate along with family members," said managing director Nick Jones in an update, which noted that the company has suspended all business travel and conducts all meetings via telephone or conference call.
Visitors to FOCUS's premises are also currently not allowed.
"During this period, our contact details remain unchanged," assured Jones. "You can reach us on the main office number/email address – or via the direct telephone numbers/email addresses for your usual contact at FOCUS."
Read more: Bollington outlines coronavirus business continuity plan
Ecclesiastical
"Following the latest government advice, Ecclesiastical's UK staff will be working from home," announced the specialist insurer. "While this situation is evolving rapidly, our focus remains on providing you and your customers with continuity of service.
"For all underwriting or claims matters, please get in touch with your usual Ecclesiastical contact, or your relationship manager who can provide additional support and assistance."
IFM Insurance
"We are operating remotely during normal working hours, however please note that the office is closed due to the recent coronavirus, COVID-19, outbreak," stated the Sheffield-based broker. "Please be assured that the handling of your insurances will continue as normal."
Contact details of all team members are also available online.
Gallagher
"As with many organisations trying to reduce in-person meetings and travel, the way in which we provide support may look different," explained chairman, president, and CEO Pat Gallagher in an earlier update.
"Our teams are using virtual meeting tools when appropriate, and we are limiting non-essential travel in accordance with health and safety guidelines. We will continue to be available to you and your business via phone, email and online wherever needed."
Read more: QBE to shut UK offices as part of resilience test
Open GI
Insurance software provider Open GI will now hold all meetings with customers, partners, and suppliers remotely. "Our employees will work from home wherever possible, utilising the technology solutions we have put in place to support the most productive methods of remote working," added group chief executive Simon Badley.
"Our office locations will remain open with resources based on site, which we will review continuously throughout this period."
Pikl
Until further notice, the team of intermediary Pikl started working from home yesterday (March 17). "Being primarily an online and phone-based business, customers can still contact us as normal if they need advice, to buy one of our products or help with a claim – we plan to be providing a full service to customers during this exceptional time," said Pikl on its website.
"We are employing video and phone meetings as far as possible for contact with our business partners and are only having face-to-face meetings in exceptional circumstances."