Ditch fossil fuel clients now: Are insurers being bullied? | Insurance Business UK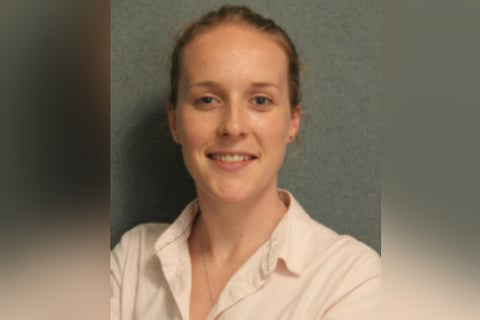 A major investor in three insurance giants – Chubb, The Hartford, and Travelers Companies – has filed resolutions against the insurers to get them to drop their fossil fuel clients and refuse to underwrite any new fossil fuel projects in the future.
Environmental investment advisor Green Century Capital Management filed the resolutions, in advance of proxy season this spring, calling on the trio of insurers and their respective boards of directors to "adopt and disclose new policies to help ensure that [their] underwriting practices do not support new fossil fuel supplies, in alignment with the International Energy Agency (IEA)'s Net Zero Emissions by 2050 Scenario."
The notion of shareholders dictating the speed at which insurance companies must divest from "climate damaging" business makes me somewhat uncomfortable. While the shareholders have acknowledged the IEA's Net Zero Emissions by 2050 Scenario, in filing these resolutions, they're essentially demanding immediate action – which is not totally realistic when it comes to fossil fuel divestment.
Read next: Reclaiming the word 'collaboration' for its true purpose
There are transitional risks that come with fossil fuel divestment that insurers, as risk adverse organisations, must navigate with caution. It also takes time for major organisations – the likes of Chubb, The Hartford, and Travelers Companies – to understand the wider implications of sustainable investing and impact investing, particularly as they relate to climate change.
All three insurance companies slapped with the shareholder resolutions have publicly acknowledged the climate crisis and have laid out plans to address their carbon footprints. As such, it's no wonder that Chubb, The Hartford, and Travelers Companies have each filed no-action requests with the US Securities and Exchange Commission (SEC) in response to the Green Century Capital Management resolutions.
In addition to the SEC filings, Chubb and Travelers have also challenged another set of resolutions filed by the shareholder advocacy firm As You Sow, which requests a plan for the insurers' emissions reductions.
I agree wholeheartedly that insurance companies should be doing everything they can to divest from climate-damaging energy sources and invest in a cleaner and greener world. But I also think there's room for more education and constructive dialogue between insurers, investors, and climate activists around how insurance organisations can respond to climate change in the short-, medium-, and long-term.
Read more: Is society on the verge of a new era?
It's important that everyone realises the critical work that insurers do to keep the world running. If every oil and gas energy source was immediately shut down tomorrow, the world would screech to a grinding halt, economies would collapse, and people would struggle. As managers of the world's risk, insurers have to support and steer fossil fuel divestment, while also ensuring that the global economy survives and thrives. That is no easy task and is not something that will happen at the click of a finger.
Insurers are working on this. It's clear that some have made more progress in the short-term than others – the latter being the companies facing climate protests and shareholder resolutions. But most (if not all) insurers have stated that they're working towards net zero emissions by 2050, so even if they're lagging at the moment, they do have plans in place to reach that desired destination in a fixed amount of time.
I'm no expert on climate change but living in Canada has taught me a thing or two, seeing the growing frequency and severity of major weather events like floods, wildfires, hail, and windstorms. This is something that insurers must address. Tackling climate change is an absolute priority. But I truly believe this is something we must work through together, as a society, rather than pointing the finger and laying the blame at certain sectors or organisations.
We need more constructive communication, more education, more honesty, and more collaboration. With that, I believe we'll see more action, which is what is required to address the growing climate change crisis.