Is society on the verge of a new era? | Insurance Business UK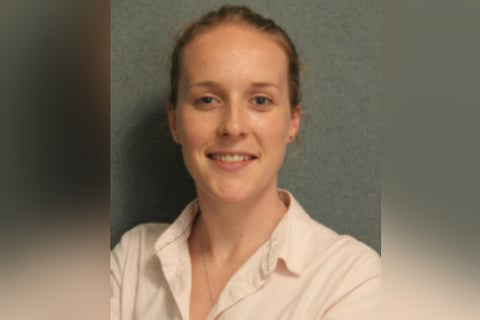 All eyes are on Canada where the national capital has been besieged by truckers who are protesting against the COVID-19 vaccination mandate for crossing the US-Canada border. In what truckers have called the 'Freedom Convoy', protestors have occupied and blocked several streets around Parliament Hill in Ottawa, causing havoc in the Canadian capital's downtown core. Truckers have also created blockades at several border crossings between the Canada and the US, disrupting vital trade routes.
The fringe movement, which has been condemned by the Canadian Trucking Alliance - who confirmed that about 90% of Canadian truck drivers are vaccinated – has sparked a number of copycat protests around the world, including in New Zealand, France, Belgium, and the Netherlands.
In the New Zealand capital of Wellington, events have closely mirrored the Canadian 'Freedom Convoy', with vaccination mandate protestors occupying and blocking several streets around the 'Beehive' parliament building. Meanwhile in Paris, France, police said they intercepted hundreds of vehicles heading into the capital city on Saturday (February 12) to protest against France's coronavirus regulations, defying an official order banning the convoy.
These recent vehicle protests are not isolated incidents. Ever since the COVID-19 pandemic struck, there have been protests worldwide in response to coronavirus restrictions and vaccination mandates – and these events have had big implications for the insurance industry.
The most obvious potential causes of loss from mass demonstrations are things like property damage and bodily injury (especially if protests turn violent) and then business interruption, both on a local level if physical location ingress and egress are disrupted due to crowds and blockades, and on a macro level if there are disruptions to the supply chain.
Read next: Time to restore the balance
But I would also encourage insurance companies to look at these protest movements from a people risk perspective. After two years of government-mandated restrictions, we seem to have entered a phase where many in society have "had enough" and some are willing to express that through protest and demonstration. This doesn't just refer to anti-government protests; these sentiments are also manifesting in the workplace, presenting new or increased risks for employers.
Just look at the so-called "Great Resignation". In some instances, workers are resigning over vaccination mandates or how their employers dealt with coronavirus restrictions. But many people have simply "had enough" with their situation. They've decided to put an end to the daily grind, whatever that is, and after a long pandemic period, they're on a pursuit for happiness.
When COVID is gone, what's next? In the post-pandemic "new normal," I believe people will be more acutely aware of their personal freedoms than they perhaps were in the past when they maybe set aside certain aspirations while they were focused on paying bills and caring for their families. But there will be a dawning light when we reach the other end of the pandemic, where I think people will suddenly speak up more and expect their voices to be heard.
We're already seeing this around hybrid work. Employees are demanding flexibility to work how and where they like. They want clear communication from their employers around the direction of businesses post-pandemic, and they want parity and equity in every sense.
Read more: Shrinking "social cohesion erosion' in the insurance industry
Employers have to understand and respect the social fabric of the day. If they fail to do so, there are many potential consequences, from losing employees in an already tight global talent market, to heightened risk of employment practices liability (EPL) and directors & officers (D&O) lawsuits – the financial consequences of which can be severe for the insurance industry.
So, regardless of whether you support or shun the recent vaccination protests, perhaps it's a good idea to look at the bigger picture and consider this the start of a new era where people aren't necessarily going to follow the rules blindly. This will present challenges and opportunities, but companies that are prepared and willing to take that step forward with their employees stand in good stead for success.