Allianz X acquires majority stake in GT Motive | Insurance Business UK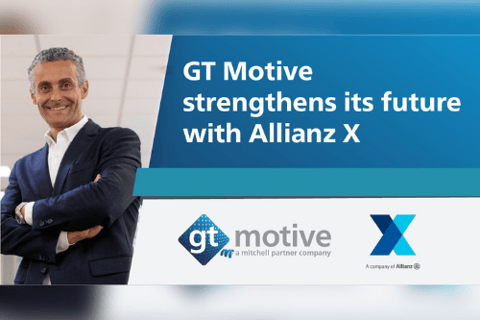 Allianz X – the digital investment arm of Allianz Group – has signed a definitive agreement to acquire a majority stake in GT Motive from current shareholders Mitchell and Einsa.
The transaction is subject to customary closing conditions, including applicable regulatory clearance.
Madrid-based GT Motive specialises in delivering auto data to the repair, insurance, fleet, and leasing industries. The company aims to establish a more open and collaborative ecosystem by providing access to data to enable claims and repair digitalisation, a release said. It currently operates in 28 counties, and processes over five million estimates each year.
Allianz X's majority acquisition of GT Motive supports the latter's global expansion and accelerates GT Motive's goal of becoming an international leader in vehicle data and claims automation for the auto repair industry, a release said.
"Solid progress of a company like GT Motive demands a long-term vision and commitment, and GT Motive has found in Allianz X the best support for many years to come," said GT Motive CEO Ángel Martínez. "GT Motive's role is to support insurers, repairers and car manufacturers in the claims and repair process, and we will continue loyal to our purpose of contributing with innovative, open and collaborative technology to return the cars back to the road efficiently and in optimum safety conditions."
"GT Motive provides highly-accurate data at competitive prices and one of the most integrative, customer-centric platforms on the market," said Allianz X CEO Dr. Nazim Cetin. "We see enormous potential to scale it up into a hard-hitting heavy-weight. All it needs is some more muscle behind it—and that's where Allianz X can help."
Following closure of the transaction, the Einsa founding group will remain as a minority shareholder in GT Motive, and the current management team will be maintained.