Revealed – the UK's five-star construction insurance providers | Insurance Business UK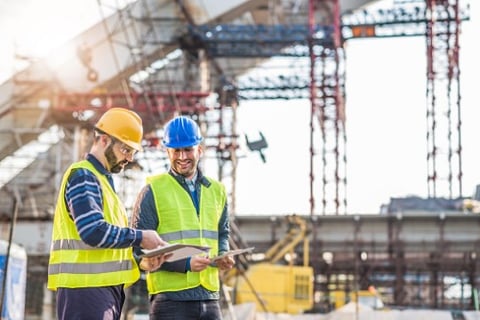 The votes have been tallied and it's now time to reveal another of Insurance Business's five-star award winners – this time, focusing on construction insurance.
Read now: Five-star construction insurance providers report
After a year of headwinds, including the impact of Brexit, the construction industry was left reeling with access to cheap labour from the continent being cut and in turn driving up costs. That was then coupled by the COVID-19 pandemic, which meant on-site risks jumped significantly. As such, insurance cover became more important than ever.
But who could construction providers turn to, and rely on, in this time of crisis?
To select the best construction insurers and MGAs of 2021, Insurance Business asked brokers about the features they thought were most important and how the providers they dealt with performed across these attributes. Among the factors measured were: underwriting experience, value for money, access to risk mitigation partners, claims payments, and processing speeds.
Now, 19 firms can consider themselves five-star construction providers.
Among those to take the honours were QBE and RSA Insurance Group. But who else made the list?
There's only one way to find out – read the full report, for free, now.