Jump to winners | Jump to methodology | View PDF
BUILDING A STRONGER BASE
It's not an easy time for those in the UK construction and construction insurance markets, both of which continue to face headwinds from Brexit, COVID-19 and hardening economic realities.
Settled in January 2020, Brexit has diminished access to cheap labour from the continent, driving up labour costs and increasing on-the-job risks at the same time COVID hit.
"As the pandemic struck at the same time that the UK left the EU, it is hard to distinguish between the effects Brexit will have on the construction industry versus the effects of the pandemic," says Chris Cullen, head of casualty at CityNet Insurance Brokers.
"We have recently seen the effect of staff shortages and hiring challenges across several sectors of the economy, led by shortfalls in areas such as transport and logistics, hospitality, manufacturing, and construction. The number of available workers has plunged in June 2021 at the fastest rate since 1997. The labour shortfalls in the transport/logistics sector have led to supply chain problems across all industries, and the construction sector has not been left unscathed. The supply of building materials to site is a pressing issue, driving up costs and delaying or even cancelling projects."
"As a business, we have not seen an impact on the construction insurance market, although we acknowledge the impact of Brexit on skilled labour and supply in the sector outside insurance," says Andrew Brown, deputy managing director of BJP Insurance Brokers, the parent company of 5-Star winner Focus Insurance.
Meanwhile, COVID and its associated lockdowns and business interruptions not only further delayed projects and material shortages but also added complexity to communications as everyone from C-level insurance executives to general labourers have been discouraged from engaging in face-to-face conversations. After the initial shock, the construction sector has largely bounced back from COVID.
"I think that the sector has been more resilient than most, although many of the big London and other city centre sites closed in the early days of COVID," says Simon Taylor, managing director at Jensten Wholesale, which includes Senior Wright, a 5-Star winner.
"In the more domestic part of the sector, there has probably been a boom, with many households focused on home improvements. However, there is now a clear lag with new large projects being signed off and getting underway."
"After the initial shock in March 2020, which saw a dip in smaller firms, we have seen little to no change in the construction sector; mass vaccinations have not affected this outlook," says Brown.
"Steadily increasing rates have not developed into the 'hard market' predicted, save a couple of lines that we are all aware of, such as professional indemnity D&C."
Cullen believes the pandemic-related shutdowns will help contractors remember the difference between an efficient supply chain and a resilient one.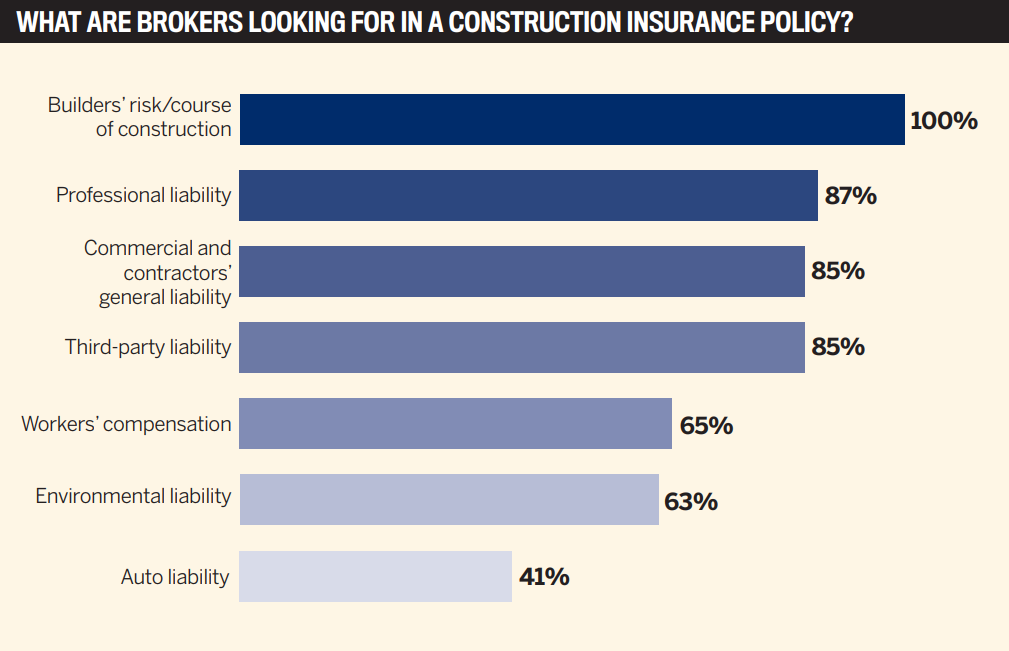 Coping with challenges
The construction insurance market has been hardening as rates and excesses rise, and single project rates are up by as much as 300%. Regardless, the 5-Star winners persisted and conquered various obstacles over the past year.
"Clearly, COVID mixed with the hardening have been the biggest issues to deal with," says Taylor.
"We have dealt with it by relying on the deep and long-standing relationships that we have with clients, producing brokers and underwriters. Each understands and respects what Senior Wright has built over many years and how we work in the best interests of each group. As the saying goes, the art of good business is being a good middleman."
Brown says one of the biggest challenges for BJP was losing one of its lead carriers. "We had to ensure capacity from other carriers with trades that were aligned to that carrier being replaced or new capacity found," says Brown, adding that the company still achieved double-digit growth year-to-date.
According to Cullen, CityNet struggled with forecasting.
"Staff have been furloughed, yet clients still need to purchase insurance," he says. "As they have emerged from the pandemic and taken on new contracts, declared financials have sometimes exceeded expectations and left clients with additional premiums to pay for the extra exposure to insurers. We have been able to negotiate with these insurers to ensure that this extra cost is kept to a minimum."
In addition, Brown cites other ongoing challenges such as increasing capacity for brokers, maintaining staff morale and numbers, and dealing with broker consolidations.
Taylor agrees that capacity is an ongoing obstacle, as are rate and excess increases, supply chain and labour shortage problems and a lack of face-to-face meetings with underwriters.
Cullen cites communication with underwriters and risk selection as major challenges, as well as dealing with timber frame buildings and buildings with cladding – in light of the Grenfell Tower fire – and water damage. And then there's contractors' financial health.
"The industry is working with weakened balance sheets and compressed profit margins due to the pandemic's impact," says Cullen. "Many contractors had to cover unbudgeted labour costs as they tried to catch up on jobs delayed due to numerous virus-related reasons."
In addition to constantly addressing and surpassing ongoing challenges, each 5-Star winner has a value proposition design to distinguish it from the competition. For BJP, it is meeting brokers' needs for high-quality service and products.
"We always aim to be competitive, but sometimes the quality of the product becomes more important than 'cheap,'" says Brown, adding that BJP has a selected broker base that gives it a further advantage.
Cullen points to CityNet's two decades of longevity and its "significant influence in the Lloyd's and London market," adding that the company prides itself on having access to all major carriers.
"We are specialists within the high-risk construction sector, boasting excellent knowledge and providing concrete insurance solutions where local insurance markets are unable to assist.
"As a wholesale Lloyd's broker, we are committed to delivering the highest standards of professional service and strongly believe that insurance is about more than simply being there to pay the claim. It's about relationships; acting with integrity, honesty and transparency; and continuously striving to help our clients and be better than we were yesterday."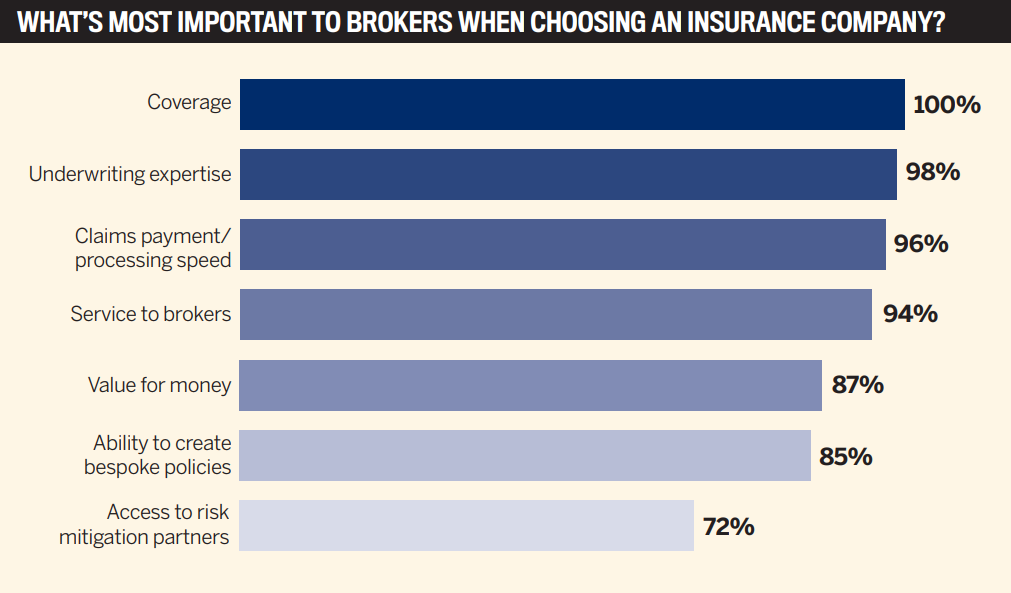 Good prospects
Having maintained its resilience and provided high-quality products and services to clients during a challenging period, the construction and construction insurance sectors now take stock of its direction in the near term.
"I would highlight the continuing issues of skill shortages, the rising cost of labour and material, as well as the challenges of new IR35 tax regime and the Building Safety Act," says Brown.
"It is also worth mentioning that challenge of any new worker immigration will be crucial to the success of the UK construction sector in 2021-2022."
"The challenges from Brexit and COVID are well documented," says Taylor.
"I think the biggest challenge for many clients and their brokers is the amount of information now required by underwriters – it does really require a specialist broker in many instances. So, the old adage is true: those with higher standards of risk management and general control will get better terms and more stable insurance programmes over the medium term."
"As we emerge from the effects on the pandemic, the UK construction industry is expected to rebound and grow by 8% this year and record an average growth of 2.5% between 2022 and 2025, according to Researchandmarkets.com," says Cullen.
"The industry's output will be supported by improving investor confidence and investments in transport, renewable energy, residential and commercial infrastructure projects. The government is also focusing on renewable energy projects as we seek to meet our zero-carbon emission targets by 2050. The wider economic impact of the COVID-19 disruption, along with post-Brexit challenges, are likely to weigh on the construction industry, particularly affecting industrial and commercial construction."
Allianz
Aspen
Aviva
AXA XL
AXIS
Chubb
CityNet
Compass Group
Covéa
DUAL
Focus
Folgate
Markel
NIG
Senior Wright
Tokio Marine
Zurich
'Market-leading' is a phrase many insurance companies like to use when describing their products. Now, 19 companies can claim that title on the back of hard market research to find out the opinions of the people who matter most: insurance brokers.
Company performance was measured on the basis of coverage, claims payment/processing speed, underwriting expertise, value for money, access to risk mitigation partners and other criteria.