Oxford University prof: 'We will all be cyborgs before we die' | Insurance Business UK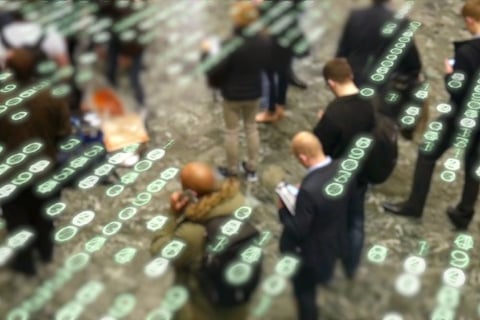 We will all be cyborgs before we die. Doctor Who fans, relax! That doesn't mean humans will evolve into emotionless, space-faring Cybermen with a desire to take over the world. Rather, it means humans are becoming increasingly reliant upon technology to go about their everyday lives.
The line between technology and reality is becoming increasingly blurred by the constant 'cybering' of the everyday and the mundane. Humans today are glued to laptops, smartphones and tablets, connecting to a cyber paradigm that is at once both liberating and inherently risky.
Cybersecurity is an immense challenge because of the pace of change in cyber evolution, according to Sadie Creese, professor of cybersecurity at the University of Oxford and principal investigator on the AXIS Insurance project 'Analysing Cyber Value-at-Risk'.
Speaking at the AXIS Cyber Incyte event in London, Creese said developments in technology and the Internet of Things (IoT) are practically taunting security experts with: 'Good luck trying to define where your cyber exposures are.'
"There were times [not so long ago] when cybersecurity [for commercial entities] was all about the perimeter, with the focus of keeping the bad stuff out," she said. "Then, of course, we realized that we're all jelly on the inside and we need to focus on that too. We're constantly connecting [to different networks] from the outside and the inside, and we have lots of work to do on understanding how we translate cybersecurity controls [to address] these new vulnerabilities."
There's no such thing as 100% security. That's not just true in cyber; it's true in general. Therefore, it's important that insurers and risk managers understand they're dealing with probability and uncertainty when contemplating and modelling cyber risk, according to Creese.
"We need to be as open-minded and prepared as possible when we're dealing with uncertainty on a threat," Creese commented. "People who stick to one model of cyber risk and look at everything in the same way will never see the new exposures around the corner. We have to get outside of our comfort zones and to talk to people who see and anticipate the world in different ways. If we don't build our [cyber risk] models to [see the world in different ways], then we could fall behind the curb and get hit with very significant risks that we're not prepared for.
"The problem we have with cyber, and it's probably unique to cyber, is the pace of change, which is partly being driven by the constant cybering of humanity and everything we do. At the rate this is going, we will all be cyborgs before we're dead. The real challenge is being open to that mountain and jumping down the [ski] run, despite not knowing where the run is, what kind of run it is and how off-piste we're going to go. We're at the extreme end of the sport."