FloodFlash achieves a "world first" | Insurance Business UK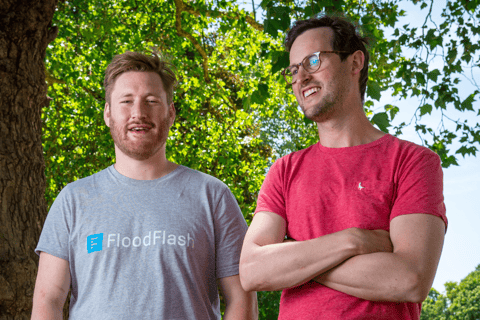 In February 2020, parametric insurance provider FloodFlash set the record for the fastest property flood claim, at 26 hours and 15 minutes during Storm Ciara. Now, for Storm Christoph, the Lloyd's of London coverholder has broken its own record with same-day compensation.
This time around, it only took nine hours and 44 minutes from the flooding to the policyholder receiving full settlement, remotely. How it works is an installed internet-connected sensor at the property measures flood depths and wirelessly sends the information to FloodFlash, which organises payment when the depths reach the pre-agreed amount.
"FloodFlash IoT (Internet of Things) sensors began to detect floods on Wednesday 20th, triggering claims across the country," noted the rapid payout insurtech. "FloodFlash quickly validated the claims using the data provided by the sensors, paying them soon after.
"This resulted in clients receiving the money on the same day that their property flooded – a world first in catastrophe insurance."
It was also highlighted that the risk of COVID-19 transmission from site visits is removed from the process, since parametric or event-based insurance does not involve loss adjustments.
Commenting on the new record, FloodFlash co-founder Adam Rimmer (pictured left with fellow founder Ian Bartholomew) stated: "During a time of great financial stress for businesses everywhere thanks to COVID, getting cash to clients quickly has never been more important.
"FloodFlash is setting the standard for fast, transparent claim payments. We reduce the time it takes to pay a catastrophe claim from months down to hours. In doing so, we reduce client uncertainty, claim values, and insurer costs. This is the future of insurance."