"Technology needs to be part of any insurance solution" | Insurance Business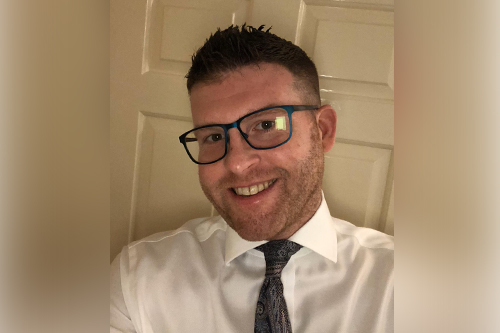 Horizon (UW)'s idea to include a Hive Leak Sensor in all its new business policies from January of this year and for renewals from February was born following the 'Beast from the East' storms in 2018. Much like other UK insurers up and down the country, director at Horizon, Mike Webley (pictured), said the business was hit by escape of water losses, and conversation turned to what action it could take to prevent these in the future.
"We thought 'we've got good underwriters, we've got a good system, we've got good data but with legacy plumbing and heating in UK houses, this is only going to get worse'," he said. "So, we started to look at technology providers and I started to talk with brokers and other insurers and technology companies. And the one piece of feedback I was getting was that brand and association was so important to the end user."
Following this research, he found out about the leak sensor created by Hive and he approached them as they are already operating in approximately two million homes in the UK and he was familiar with their sister company British Gas. Hive has been made a fundamental partner in everything done by Horizon, he said, and the offering was embedded in the company's policy wordings so that every single policy and renewal issued by Horizon since the turn of the year has included a Hive leak sensor.
"As an industry, insurance has traditionally been very reactive," Webley said. "It's always been that if you've lost something, it will be repaired or replaced but… I suppose working in the high-net worth industry for so many years, I have seen the sharp edge of just how distressing large water losses can be. So, we want to help clients reduce or remove these losses by getting them to engage more with the water in their homes."
Doing this will naturally reduce the number of claims, or reduce the amounts involved with these claims, he said. However, it goes beyond an escape of water issue and reflects a microcosm of how the insurance sector should be looking to technology to increase its customer service capabilities. This came to the fore as a consideration, Webley noted, during his trips throughout the UK speaking to brokers who are the frontline salesforce of Horizon which does not do any direct business.
"I talked to brokers about Horizon and Hive but not just talking specifically about the brands but also about the need for change," he said. "And I like to think that what we've done here is just give the market a bit of a nudge."
Webley believes that the insurance sector needs to engage in technology and in better services so that it can actually protect clients. He said that sometimes the industry seems to forget that it is a customer-services industry and that everything it does should be done with the number one aim of protecting the client.
Brokers have engaged well with this aim and with the technologies utilised by the Hive system, Webley noted, and he said that this has been aided by the opportunity afforded by this partnership for brokers to talk about something new with their clients. They understand the product and have been very receptive, he said, and he believes that a lot of people have been calling for such a solution for a long time. This is why, when the leak sensors were launched, he said, it was determined not to go down a trial route but to offer it to the insurer's entire client base from day one.
Webley highlighted how Horizon's partnership with Hive has been an example of tech companies partnering with insurance companies done right - and that there have been mutual benefits to both businesses as a result of this. He has been so encouraged by the success of this partnership that he has started looking to Hive for other insurance mitigation and risk prevention solutions.
"I think that technology needs to be part of any insurance solution," he said, "and I believe that the way to do this is by partnership rather than by add-on."