Coronavirus outbreak putting insurers under the microscope | Insurance Business UK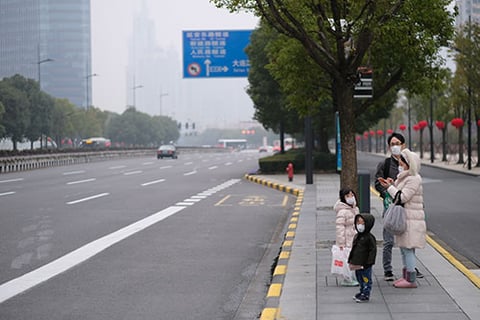 As multiple countries grapple with the novel coronavirus infection, individuals and organisations are scrutinising their insurance policies to see if they are covering the losses caused by the epidemic. On the ground, several insurers have also launched efforts to support the fight against the infection.
A report by the Financial Times said that while experts agree that many insurance policies may pay out, quite a few policies also have deliberate exclusions for epidemics and pandemics. The experts added that it is too early to say how much the virus outbreak will cost the insurance industry.
"Clients are asking about the extent of their cover," Clarissa Franks of Marsh was quoted as saying in the report. "Clients with manufacturing in the key regions of China will be affected."
Three major insurance areas are most likely to feel the full impact of the coronavirus: travel insurance, business insurance, and life insurance.
Travel insurance claims are expected to spike, as flights and trips get cancelled in the wake of the disease, which has infected more than 14,000 people and taken the lives of over 300. Meanwhile, companies whose operations get interrupted and events get cancelled will turn to insurance to absorb the financial blow.
The report cited research by California-based Metabiota, which tracks the impact of viruses on individual behaviour, such as people's willingness to travel. According to the company's model, the impact of the coronavirus outbreak could be comparable to the SARS outbreak in 2003, which caused hotels' revenue to decrease by around 40%.
The impact of outbreaks such as SARS has caused many insurers to become more cautious in covering such risks.
"Lots of policies have had exclusions placed in them in the last 10 years due to [insurers'] experience with flu-type outbreaks," said Michelle Crorie, partner at law firm Clyde & Co.
Life insurers will also have to deal with more claims as the virus's death toll goes up. According to Frank Pinette, global head of life and health at Willis Re, life insurers take out reinsurance against 'extreme mortality' events such as pandemics.
However, Pinette said that many life insurers in Asia weren't that keen to purchase such reinsurance.
Insurers' response to coronavirus on the ground
In China, the epicentre and worst-hit country, several insurers have taken action to respond to the health crisis. In a statement, Allianz, through its wholly-owned Allianz (China) Insurance Holding Co., announced that it has pledged a RMB4 million (US$570,000) emergency response fund to support frontline workers. This fund will provide medical supplies, donations, and insurance protection.
Two of the insurer's operating entities in China, Allianz China Life Insurance and Allianz Jingdong General Insurance, have also launched some temporary emergency measures for the convenience of customers. These measures include implementing fast track claims process, removing restrictions on designated hospitals and drugs, waiving deductibles, and eliminating waiting periods.
Meanwhile, Ping An Healthcare Diagnostics Centre has dispatched its mobile computerised tomographic (CT) imaging vehicle to Renmin Hospital of Wuhan University. It will be used to support diagnosis and treatment for pneumonia associated with the 2019 novel coronavirus, according to a statement by Ping An.