"You've got far more chance of suffering a loss with this than cyber" | Insurance Business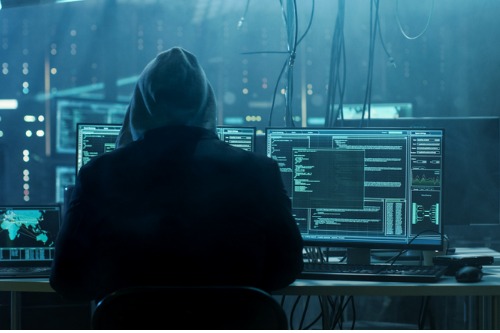 If there's one thing that's hot on the lips of insurance companies and brokers alike, it's cyber. Some say it's the next big thing, others say it should already be sold as frequently as home or car insurance – in fact, it's such a big issue that Insurance Business published its first special report on the subject earlier this year.
However, among all the chatter of "cyber, cyber, cyber" are we ignoring a bigger issue?
"Cyber is a great concern, there's no two ways about it," said Geoff Stilwell, MD and CEO of Beech Underwriting. "However, the problem is that the cornershop owner, the one-man band is unlikely to be a specific target – it's the bigger institutions that are most commonly impacted. The broker should be focusing on putting across the importance of terrorism cover."
Harking on about the benefits of terrorism cover over cyber might seem like a bit of a stretch to most – after all, terrorism incidents seemingly occur far less frequently than cyberattacks. However, Stilwell explains that the non-damage denial of access element of a policy is the key reason why terrorism cover offers a much wider net.
"We don't cover cyber," he said. "It's important, but we believe the non-damage denial of access issue is of much more urgent importance. For example, last week, there was a guy threatening to blow up a block of flats and they had to evacuate it. Under our policy they would have been covered - if they'd have needed to have been evacuated and put up somewhere for the night, that would have been taken care of.
"But the point is, it's not just about direct impact with non-damage denial of access – it's about being covered if something happens close to you and stops your business operating as normal. Someone in Winchester once said to me 'we're not a target'… but then along came Novichok. Of course, that wasn't an act of terrorism - but it just shows how these things can happen in seemingly unusual places.
"Just imagine - you're a business on a trading estate with one road in, one road out – what would you do if there is an incident at the front of that trading estate and deliveries can't get in? This is where terrorism cover is vital. You've got far more chance of suffering a loss related to non-damage denial of access than you have with cyber."
Stilwell is keen to emphasise however, that cyberattacks are important to mitigate against - but that brokers should be focusing their insureds on a wide disaster mitigation plan.
"The key with cyber is to have good security in the first place – and that is the problem, most businesses live from hand to mouth, they don't have the funds to weather the storm," he said.
"It's the same with denial of access. Make sure you have a disaster recovery plan – can you trade from somewhere else, can you run your restaurant as a result of not being able to get in your premises for a week? Failing to prepare, is preparing to fail."
For brokers, Stilwell believes it's vital to put across the key messages in "words of one syllable" – to make it as clear and easy as possible for insureds to understand the value of terrorism coverage.
"If it is your livelihood and you have loans, you must have terrorism cover," he said.
"The issue is most companies – they all want bottom line. If you've got two quotes and I want £4k for your engineering company, and another offers £3.5k, you go with the latter. But then there's an incident and you say: 'you didn't tell me I wouldn't be covered for this'.
"I'd say to brokers, tell your clients to remember the bank or the mortgage company still wants to be paid. In fact, even if you can afford to pay the mortgage, fine, you might think you don't need it [terrorism cover] – but what about your staff? How are you going to pay them? It's about the bigger picture."