JMG Group acquires BJP Insurance Brokers | Insurance Business UK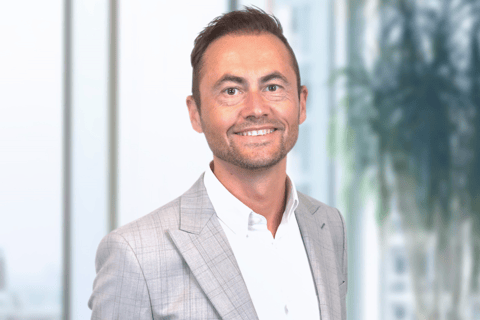 JMG Group has snapped up BJP Insurance Brokers in Wokingham.
The 14th business to be acquired by JMG Group over the last two years, BJP brings the wider company's gross written premium (GWP) to over £200 million. It also adds 60 to JMG Group's staff count, which will now stand at more than 420.
"In BJP, we have found another great business to join forces with to help Andrew and his team with their growth plans," said JMG Group chief executive Nick Houghton (pictured). "The added dimension of an underwriting division is exciting as this is something we've been thinking about for some time now.
"On behalf of everyone at JMG Group, I'd like to extend a warm welcome to Andrew and his team: we look forward to supporting them to achieve their growth plans."
Houghton was referring to BJP managing director Andrew Brown, who will remain at the helm.
"It was important for us to find a home where we could continue building on all we have created over the last 25 years," commented Brown, whose camp places over £37 million in GWP annually. "When we met the JMG team, they just felt like the right partner for us.
"The JMG support, scale, and approach will undoubtedly be good for our team, our customers, and our retail and underwriting divisions. One chapter closes, another one opens – and we can't wait to get cracking."
The deal, financial terms of which were not disclosed, will see the retirement of BJP founding directors Barry McGoun and John Finch.