Global sanctions trap shipping firms 'between a rock and a hard place' | Insurance Business UK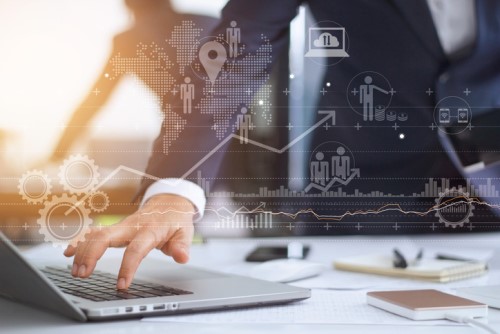 The Trump administration recently announced it would reinstate all US sanctions on Iran. Following President Trump's withdrawal from the 2015 Iran nuclear deal in May, the US is on course to impose "the toughest sanctions regime ever" on the Middle Eastern country, targeting core sectors like shipping, shipbuilding, finance and energy.
In 2015, Iran reached a deal with the US, UK, France, China, Russia and Germany (also known as the P5+1 group of world powers) in which it agreed to limit its controversial nuclear activities in exchange for sanctions relief. However, President Trump withdrew from the deal in May 2018, arguing it was "defective at its core" and was not stopping Iran from developing a ballistic missile programme. The US started reimposing sanctions on Iran that same month and introduced a second set in November 2018.
November 2, 2018
At present, the US is alone in taking such a stance. The rest of the P5+1 group of world powers have stuck to the 2015 accord, and EU leaders have said they will "protect European economic operators engaged in legitimate business with Iran, in accordance with EU law and with UN Security Council resolution 2231."
Navigating the global sanctions landscape is extremely challenging for shipping firms because of how divergent the various jurisdictions are and how quickly sanctions lists evolve. According to Mark Church, director (FD&D) at leading marine liability insurer, The North of England P&I Association Limited (North), the number of sanctions being imposed is likely to "go up and up and up" over the next five to 10-years as countries continue to use sanctions as political strong-arming tools.
"Since President Trump came into power, we've seen material changes to sanctions regimes in Iran, Syria, Russia, Venezuela, North Korea, Cuba and Sudan. It's becoming very difficult for [shipping firms] without the resources to actually keep on top of what's going on because the lists are changing every day. The pace of change [when it comes to sanctions] is huge," said Church.
The US are arguably world leaders when it comes to sanctions. They have primary sanctions, which are imposed against US citizens, and they have secondary sanctions, which are imposed against third-parties around the world, whether they're a UK company, a Canadian company, a Middle Eastern company and so on. For example, in recent US secondary sanctions on Iran, financial institutions around the world were told to either stop working with Iranian banks or lose access to the US financial system.
"The difficulty for EU companies, in particular, is that in an attempt to salvage the Iran deal, the EU has amended a blocking regulation which effectively says: 'If you change the way you do business to comply with the US secondary sanctions, then you will be in breach of the EU sanctions and legislation.' The phrase 'stuck between a rock and a hard place' gets used frequently because if you comply with the US, you risk violating the EU sanctions," Church commented.
"For North, the conflict is resolved because most of our members don't want to trade in violation of US secondary sanctions. The issue generally doesn't arise because our members realise that the risks of violating US secondary sanctions are so great that they don't come to us and ask if we will cover a sanctions violation claim. They don't take that step in the first place."
As the first line of communication and education, marine insurance brokers need to stay on top of global sanctions lists. This is not only important with regards to helping marine clients mitigate their cross-jurisdiction trading risks, but it's also important from a broker or carrier perspective because they need to abide by sanctions when considering which clients to take on.
"One of the trends we're seeing is US authorities (and to a lesser extent, the UN and the EU) putting a real focus on insurance and shipping," Church added. "The US, in particular, sees shipping as an area where they can have a real impact and can really change people's behaviour. Insuring a vessel conducting a particular trade may itself be sanctionable, so there's a real focus now on shipping and insurers."