North P&I Club reveals management shake-up | Insurance Business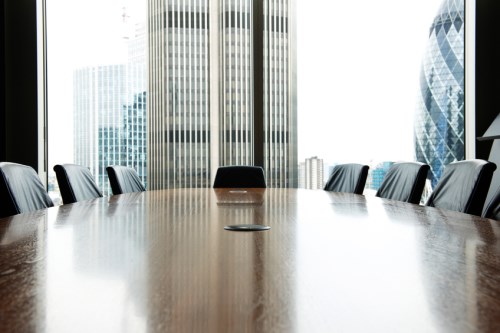 The senior leadership team at North P&I Club has received an overhaul.
Effective this month, the marine insurer has made several appointments as part of its ongoing succession plan and strategic development.
First off, a chief commercial officer position has been created as the Club puts enhanced focus and emphasis on the delivery of its commercial strategy. Company stalwart Savraj Mehta, who came onboard in 1995, is the first chief commercial officer at North. He spent 12 years at sea prior to joining the Club.
Thya Kathiravel has been tapped to serve as chief underwriting officer; Steve Rebair and Simon Main, deputy global directors for underwriting; as well as Mike Salthouse and Matt Moore, deputy global directors for claims.
The changes come hot on the heels of Steven Cockburn's recent appointment as deputy global director for freight, demurrage, and defence.
"2019 is proving to be a very significant year for North," said chairman Pratap Shirke. "For the first time in our history we've exceeded 200 million gross tonnes in total entered tonnage and our 99% retention rate is a resounding endorsement of our members' confidence in North.
"These new appointments will further support delivery of our strategy and maintain the pre-eminent position of North's leadership team."
Shirke also had nice words for Alan Wilson, who in 2018 stepped down from his role as joint managing director but stayed on as executive director before retiring at the end of last month. Wilson became part of North in 1981.
"I would like to personally thank Alan Wilson for his commitment to the Club during his long and successful career," stated Shirke. "He has been a mentor to many and his influence has had an indelible impact on those who have been lucky enough to work closely with him."
As for chief executive Paul Jennings, he pointed to an "exciting time" for the Club.
"Our newly enhanced role of chief commercial officer demonstrates our focus and ongoing commitment to our commercial strategy and identifying market opportunities, and in Savraj we have the best possible person to fulfil this important role and to assist in the delivery of that strategy," noted Jennings.
"The transition of P&I (protection and indemnity) claims responsibilities to Mike and Matt is testament to their skills and experience, and the changeover of the leadership team in underwriting recognises the knowledge, skills, and experience of Thya, Steve, and Simon."
The CEO believes North's P&I and underwriting departments will continue to thrive under the team's collective leadership.