Berkshire Hathaway Specialty Insurance rolls out new offering | Insurance Business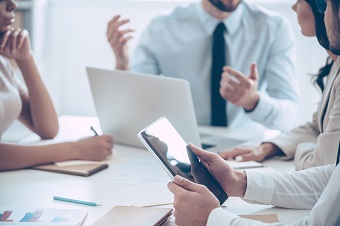 To say that Berkshire Hathaway Specialty Insurance (BHSI) has been busy in the UK and Ireland recently is perhaps an understatement.
The major specialty insurer, whose new offerings of late include property construction coverage and transactional liability insurance, has another fresh rollout for the British and Irish markets. This time around the product caters to investment managers and funds.
"Highly volatile investment and economic markets, coupled with increased regulatory oversight and operational exposures, have made investment managers increasingly vulnerable to claims," explained Tom Dilley, BHSI's head of financial institutions in the UK.
"Our Professional First Asset Management Liability policy provides investment managers and funds in the UK and Ireland with comprehensive, customisable protection, backed by marketing-leading financial strength and claims handling expertise."
Read more: Berkshire Hathaway Specialty Insurance makes further hires in London
Aimed at providing security for directors and officers against claims arising from wrongful acts in the management of the company or fund, the new policy also has a dedicated tower of limits for losses related to the Alternative Investment Fund Managers Directive.
Features also include additional limits for non-executive directors, unlimited lifetime cover for retired directors and officers, and comprehensive crime coverage. In addition, clear and current insurance can be tailored to suit different investment structures and investment classes.
Meanwhile BHSI said its Professional First suite of professional liability products will be expanded with further offerings in the UK and Ireland within the year.