Malaysia looking to provide insurance for police officers | Insurance Business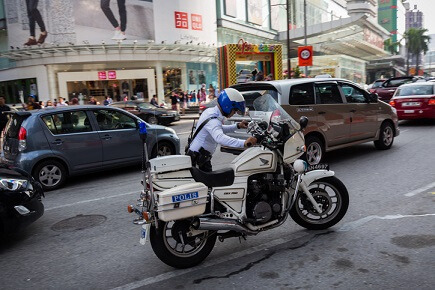 The Malaysian government is looking at providing insurance coverage for its police officers, in the face of heightened risk in their profession.
Deputy Inspector-General of Police Tan Sri Noor Rashid Ibrahim said police personnel are finding it hard to obtain insurance coverage on their own due to the risky nature of their work.
"The career of a policeman is unique and risky," he was quoted as saying by state news agency Bernama. "A traffic policeman is exposed to greater risk of accident, while a crime investigation officer risks being attacked by criminals.
"We need to have insurance coverage so that when an accident occurs, we are covered and receive compensation. The matter should be looked at comprehensively, including protection from diseases."
Specific details regarding the insurance policy were not yet available, but the government is already considering the proposal, said Noor Rashid, who spoke to the media after a dialogue session with association leaders for senior officers, officers, and rank-and-file members of the police in Pahang State.
The official also expressed optimism that the Royal Malaysian Police (PDRM) would be given the same treatment as other services, such as the armed forces.
"If it cannot be done soon, we hope it could be implemented in future," he said.