Singaporean motor insurance scam mastermind gets nine years in jail | Insurance Business Asia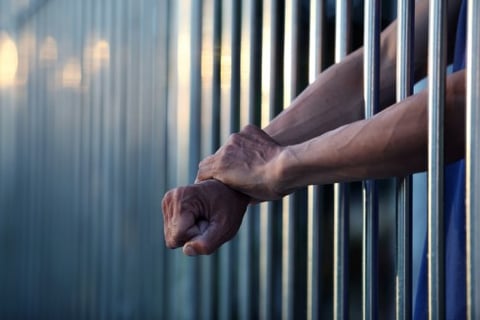 The mastermind of a Singaporean motor insurance fraud ring has been sentenced to nine years in jail for causing SG$300,000 in losses from false property damage and injury claims.
Former car workshop operator Sollihin Anhar faced a staggering 203 charges for staging car accidents between 2009 and 2013, Yahoo News Singapore reported.
Sollihin was convicted of 18 charges on March 30, 2018. On March 19, he pleaded guilty to 37 more charges. These included conspiring to cheat, influencing involved parties to give falsified information to the police, and attempting to pervert the course of justice. The court also considered 148 other charges during sentencing.
According to the prosecution, Sollihin was the brains behind a "well-organised and sophisticated syndicate," and played multiple roles that were "pivotal" in pulling off the group's criminal deeds.
Sollihin operated E-Motor, a car repair shop which served as a venue for the recruitment of individuals willing to supply their cars for staged accidents. He also enlisted the help of Rahmat Mohd, who was considered his right-hand man. Rahmat was sentenced to 74 months in jail in March 2016, after having been involved in multiple insurance fraud cases.
A total of 13 insurance companies received fraudulent claims abetted by the syndicate, including major names such as Aviva, AXA, HSBC Insurance, Liberty Insurance, MSIG, NTUC Income, and Tokio Marine.
The prosecution argued that inflated and false insurance claims have become more common in Singapore in recent years, citing various media reports. These fraudulent acts have contributed to rising motor insurance premiums, which present an added burden to all motorists, especially law-abiding ones. The prosecution asked for a sentence of at least nine years, which the court granted.
However, Sollihin's lawyer, Kalidass Murugaiyan, said that his client was not the true mastermind of the syndicate, instead pointing to another figure that has yet to be arrested. The lawyer added that Sollihin did not "profit substantially" from the scheme, and that Rahmat only pinned down Sollihin to protect the true mastermind.
The defence sought a sentence of a maximum of six years, with Kalidass arguing that his client's family – a wife and five minor children – are facing financial difficulties.
The police and courts have already dealt with 88 individuals involved with the syndicate, including phantom drivers and passengers, with more offenders set to face justice.
Related stories:
Overseas fraud tactics making waves in Singapore
Motor insurance claims rise 12% in Singapore
Cloned car syndicate operating in Singapore and Malaysia