How insurers can close the information gaps between old and new technology | Insurance Business Australia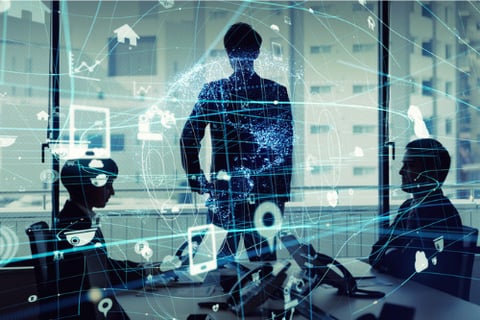 By Luke Thomas, regional vice president APAC at Appian
Australian insurers have been under constant pressure to adapt to new customer expectations over recent years, with rising demand for digital and mobile services. In addition to this, global insurtech disruptors have been increasingly making omnichannel digital experiences the norm. COVID-19 has also intensified this pressure, with major organisational challenges around transitioning large workforces to remote working, as well as continuity plans, self-assessments of occupational risks and sick leave or leave for quarantine.
The pandemic has meant that insurers are now caught between the need to invest in new technology and controlling costs. However, digital transformation is no longer optional for insurance companies, and traditional insurers need to improve and modernise their product offerings to adapt to new customer behaviours and expectations. This means they must invest in new technology that can be integrated into their existing IT environment.
Digital transformation amongst Australian insurers
In 2019, Ernst & Young's An Assessment of the Australian Insurtech Ecosystem report noted that: "Insurtechs are leveraging the power of connected devices to give customers security and peace of
mind beyond underwriting and claims. Connected devices that passively monitor the home, individual health statistics or vehicle usage mean incumbents can provide feedback loops to their customers and recommend behavioural changes to reduce risk. Insurtechs are also using video scanning to support remote risk and claims assessments, making acquisition and claims processes faster and more convenient for customers."
This shows that many Australian insurtechs are leveraging the power of connected iOT devices for proactive risk identification and avoidance. However, to take advantage of these latest advancements, traditional insurers need a new way to incrementally modernise their legacy infrastructure to receive the full benefit of these kinds of insurtech investments.
The challenge of legacy systems
For many years, traditional insurers have been hampered by the challenge of having to reuse and unite legacy systems, which have worked to create watertight silos that hinder the flow of information between business departments. Despite often spending more on IT than other industries, traditional insurers are still finding they're lagging behind in terms of technological efficiency.
As an example, many insurers' front of shop websites and apps can look quite advanced, but behind this façade there are often many different disconnected systems in play. That means when it comes to the customer moment of truth – such as making a claim, which is the most common reason for a consumer to contact their insurer – customers expect that through using a modern website or app, it will be a streamlined omni-channel digital process. Instead, they commonly find they get only a small way through the claims process online, before they are redirected to a contact centre.
This creates a friction point and bad customer experience for the customer, whose expectation was to have a fully digital experience, in line with what they might expect when interacting with their bank or a retailer.
Additionally, it involves much more work from the insurer to interact with their customers offline. Managing the customer relationship end-to-end digitally comes with huge cost savings advantages for the insurer.
Many big insurers have managed to remain competitive despite these inefficiencies due to their access to resources and money. However, the digital transformation that the entire sector is undergoing globally makes it necessary to remove these inefficiencies and make it a priority to improve the customer experience.
A constantly evolving claims process
For insurers, rapid change isn't news. Insurance companies must constantly adapt to regulatory changes from the industry, country, and region they operate in.
A potent mix of COVID-19, regulatory changes, and changing customer expectations will mean that claims processes may continue to evolve in a couple of ways:
Firstly, to human behaviour. As the way we have lived and worked in the last 12 months has changed, so too have the types of insurance claims. Travel and hospitality cancellations have spiked, for instance, but burglary claims on home insurance have understandably lowered. As always, insurers must adapt their products, services and operations as human behaviour and risk changes.
Secondly, to new ways of operating. Remote working has forced changes to how customer services and claims are handled. Customers are often now more likely to use digital contact points rather than phone or mail. We know that change in how customers access services is revealing potholes in insurers' "digital roads" where data remains dispersed across siloed systems.
Bringing the old and new together
Insurance IT departments are being challenged to build an agile layer to better serve customers and improve business efficiency. And COVID has taught businesses that a constantly changing market requires adaptability and flexibility baked into whatever technology insurers implement.
Customers and agents/intermediaries increasingly demand seamless omnichannel experiences, which are impossible to achieve if insurers' back-end systems do not communicate with each other. Therefore, customer-centric applications must be developed to close these information gaps, while adapting interfaces to new mobile environments.
Modernisation through low-code makes it possible to achieve this integration, while also automating tasks and processes to provide a full view of the customer. It also allows for seamless interaction between customer, intermediary and insurer by email, telephone, video chat or instant messaging. In internal processes, incorporating artificial intelligence (AI) also plays an essential role, making it possible to take full advantage of customer information to improve the user experience, evaluate risk more intelligently, and optimise policy reviews and renewals while identifying cross-selling opportunities.
Low-code is enabling the insurance industry to meet the challenges it faces. Low-code supports digital transformation in the insurance industry through covering all lines of business, and through omnichannel capabilities to improve the customer experience. It also allows the integration of third-party AI services, such as machine-learning and intelligent document processing, among others.
Low-code technology has allowed the insurance sector to respond to the challenges it faces, accelerating digital transformation with little additional code development, and better still, an improved customer experience.
Learn more about improving the customer experience through technology now.