Adani insists insurance is in place and coal weeks away from exporting | Insurance Business Australia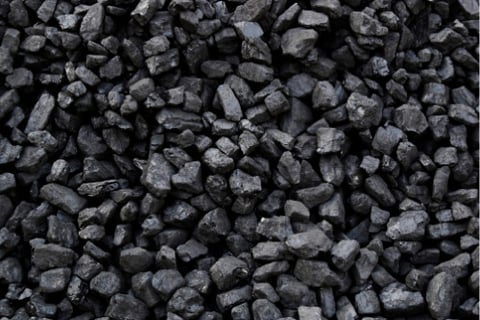 An Adani Group spokesperson has reiterated that their coal mining project in central Queensland has insurance coverage and expects to export coal by the end of this year. Major UK insurers RSA Insurance Group and Conduit Reinsurance recently became the latest companies to rule out underwriting the controversial project.
"Bravus Mining and Resources has the requisite insurance in place for the Carmichael mine and rail Project," said a spokesperson in a written response to questions from Insurance Business. Late last year, Adani changed its name in Australia to Bravus Mining and Resources.
"The project is nearing completion and we are on track to export coal this calendar year," continued the statement.
Earlier this month, RSA and Conduit responded to an email from environmental activist group Market Forces, ruling out underwriting the Carmichael coal project in Australia.
"Our underwriters follow our Climate Change and Low Carbon Policy, which means we would not provide cover to the Adani Carmichael thermal coal project," said Oliver Hibberd, RSA's commercial PR manager.
Conduit's CEO, Trevor Carvey provided a similar response.
"Conduit Re does not insure the Adani Carmichael Mining project and has no intention of doing so in the future," he said.
Market Forces campaigner, Edoardo Riario Sforza, said the two firms became the 41st and 42nd insurance companies to rule out covering the project.
According to news reports, major insurance companies including IAG, QBE and Suncorp are among those who have said they are not involved with the Carmichael mine project.
Adani would not confirm the details of any companies insuring its coal mining venture.
"Details on insurance providers for the Carmichael Project are commercial in confidence, however we have the requisite insurance requirements in place," said the spokesperson.
The Adani spokesperson said, "Coal cannot simply be wished out of the energy mix" and developing nations need a mix of energy solutions to meet their economic needs.
"Removing Australian coal from the global seaborne market will only see other jurisdictions with more inferior quality coals, and less stringent environmental regulations fill the gap. That means that the jobs and the economic prosperity associated with exporting coal would also be lost to Australia," said the Adani spokesperson.
According to a recent Bloomberg report citing data from climate research organization Ember, Australia is now the world's largest coal emissions polluter per capita in tons of CO2.
Read more: Australia leads world in coal emissions per capita
However, the Adani spokesperson said the company is taking the transition to a lower carbon economy seriously.
"We are the world's largest multi-national solar power company and we have aspirations to be the world's largest renewables company," the spokesperson said. "While many businesses are talking about transitioning, we are walking the talk when it comes to taking action on emissions reduction while also meeting the growing energy demand within our region."
In August, Mercom Capital Group ranked Adani Group as the top solar PV developer in the world based on a combination of operational, under construction, and contracted projects. In a recent news report, Adani said 43% of the company's earnings come from green businesses.
However, global investors have also distanced themselves from Adani over climate change concerns. Some have refused to support the company after it reached the coal seam on its Carmichael coal mine site.
In June, climate campaigners revealed that Samsung, Norwegian pension fund KLP and Storebrand all refused to work with Adani because of its controversial Australian mining project. Samsung also sold its shares in Adani Ports while Nordic pension giants KLP and Storebrand dumped Adani Ports citing concerns over both the mine and Adani Ports' links to the Myanmar military.
Read more: Major global investors distance themselves from Adani
There are still some possible insurance options for Adani's coal projects, however.
Market Forces said UK-based Convex Insurance has so far rejected calls to clarify whether it will insure the massive new coal mine in Australia. A report by Willis Towers Watson, Managing the transition: Mining Risk Review 2020, named Convex as one of the few companies willing to take on more coal businesses.
Last year, after problems finding a rail company to haul its coal, Adani established the Bowen Rail Company. In September, federal resources minister Keith Pitt, together with Queensland's minister for resources and Bowen Rail Company's CEO, attended a media event welcoming the arrival of Adani's new locomotives into north Queensland.