Major global investors distance themselves from Adani | Insurance Business Australia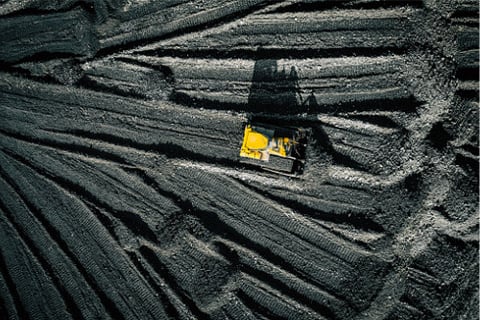 Insurers are not the only ones distancing themselves from Adani Group (Adani) over climate concerns – with major global investors now refusing to support the controversial group after it reached the coal seam on its Carmichael coal mine site.
Climate campaigners confirmed that Samsung, Norwegian pension fund KLP, and Storebrand have distanced themselves from the controversial group as signs show that controversy over the mine will continue to grow.
This week, Samsung confirmed that it sold Adani Ports shares over concerns with the Carmichael coal project. The next day, Nordic pension giants KLP and Storebrand followed suit – dumping Adani Ports over concerns with Adani's coal mine and Adani Ports' links to the Myanmar military.
"Adani Group's continued pursuit of the Carmichael project undermines global efforts to reduce emissions and undermines India's transition to cheaper and cleaner energy. Investors, bankers, and insurers across the entire Adani Group must now distance themselves from this destructive company unless they want to be seen to be supporting the climate-wrecking Carmichael project," said Market Forces campaigner Pablo Brait.
"Adani's fancy public relations stunt won't stop communities from standing up for climate justice. The project has been delayed by seven years and is still a long way from completion, over 100 companies have pledged to never support it, and the economics of coal power keeps getting worse. The idea that Adani will viably mine coal at Carmichael for decades to come is fanciful. It should walk away now."
Read more: Lancashire Group "rules out" underwriting Adani coal mine
Climate campaigners claimed that Adani has a long way to go before it can operate the coal mine as it still needs to build an operational coal mine, a 200km rail line connecting its mine and port despite being subject to consistent flooding due to being located on a floodplain, and a major coal handling processing plant.
Adani also needs approval and access to water after the Federal Court found an "error of law" with the group's North Galilee Water Scheme approval process.
Manjot Kaur, Stop Adani spokesperson and member of new group South Asians for Climate Justice, calls on stopping the development of Adani's coal mine before the group ships coal to India.
"The people of India do not need dirty and expensive coal from Queensland. The people of Bangladesh do not need expensive and dirty energy from Adani's Godda power plant. And the world cannot afford for this coal to be burnt, fuelling worse climate impacts globally," Kaur said.