AFCA provides advice and clarity amid bushfire havoc | Insurance Business Australia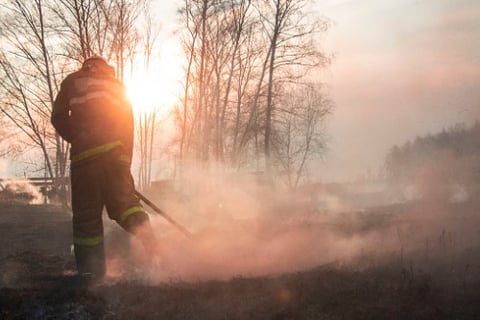 The Australian Financial Complaints Authority (AFCA) has worked around-the-clock to provide advice, clarity and information amid the bushfire crisis that has engulfed the country. With a dedicated online information hub, and representatives from AFCA on the ground in affected areas, the authority has been providing assistance and relief during a time of hardship and turmoil.
AFCA has made fast, timely assistance to those affected during the current crisis a priority.
"It's important that we ensure these communities have timely support and relevant information about financial recovery, and can get financial issues addressed quickly," said Rob Guest, executive general manager of customer service and resolution at AFCA.
Natural disasters, an AFCA spokesperson tells Insurance Business, are where the authority is called on to frequently mediate financial disputes and provide information and practical help to those who require it.
"With natural disasters, such as the bushfires, we expect complaints to come to us several months after the event has occurred, as people and small businesses would approach their financial firm to first revolve any issues," AFCA said. "We have disaster response processes in place to identify and expediate complaints, and we are ready and willing to assist people, primary producers and small businesses to ensure financial complaints are resolved as quickly as possible."
Read more: AFCA offers dedicated support to bushfire victims
The Insurance Council of Australia has reported that nearly 9,000 claims have already been filed, totalling almost $700 million. With such a large number, the potential for a dispute increases – something AFCA is prepared for.
"If someone has been impacted by the bushfires and they find themselves in a dispute with their insurer or financial provider about their claim or request for assistance, AFCA can help to resolve it," the authority said to Insurance Business. "AFCA has special processes that identify and fast-track complaints from people in fire impacted communities, so it can assist people to resolve any complaints with financial firms as quickly as possible."
An online bushfire support hub has been set up, designed to provide instant support for individuals and small businesses.
"The online hub ensures that communities have timely support and relevant information about financial recovery, and can get issues resolved quickly," said AFCA. "It explains the financial recovery support AFCA can provide to families, primary producers and small businesses impacted by the Australian bushfires."
In addition to online-based assistance, AFCA has ensured that advice is readily available in person, with representatives working on-the-ground in bushfire affected areas.
"Typically, we attend and participate in community forums in the impacted areas following natural disasters, when communities begin the recovery process," said AFCA. "We normally visit multiple times to meet with community members, key business bodies and local representatives."
Read more: Insurers meet with government as bushfire efforts ramp up
And what advice would AFCA give to those affected?
"We know that right now the focus is on ensuring the safety of yourself, your family and your property," it explained to Insurance Business. "If you've been impacted, the first step is to contact your insurer or broker to start the claims process – it's also a good idea to document damage when it's safe to do so, by taking photos or making notes."
And what about in regard to advice to insurers and financial providers? AFCA understands that when having to work within the context of natural disasters, insurers have to prioritise the most effective relief for their affected clients.
"AFCA expects insurers and financial providers to respond quickly and efficiently to insurance claims and requests for hardship assistance," the authority said. "In most cases, claims and requests will be processed fairly and efficiently – but if you find yourself having trouble, you can come to AFCA."