AFCA welcomes financial services leader Gary Dransfield to board | Insurance Business Australia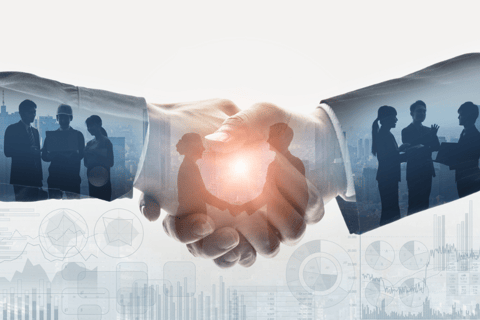 The Australian Financial Complaints Authority (AFCA) has welcomed experienced financial services leader Gary Dransfield to its board as a new member beginning January 01, 2022.
Dransfield has more than 35 years of experience in the retail financial services sector and has held senior roles with Suncorp Group, IAG, Lend Lease, AMP, and St George Bank. Most recently, he was the chief executive, insurance, at Suncorp. He also served as the chief executive of the insurance giant's customer platforms and personal insurance units and its Vero Insurance business in New Zealand. At St George, he played an integral role in the successful conversion of the organisation from a building society to a bank.
Dransfield is a former president and chair of the Insurance Council of Australia (ICA), former president of the Insurance Council of New Zealand (ICNZ), and a former director of CareFlight NSW. Currently, he is a non-executive director at Hollard Insurance and the chair of the panel advising the New South Wales (NSW) Government on the design of decennial liability insurance for apartment buildings.
Read more: AFCA could order insurers to pay COVID-19 BI insurance claimants $500,000 each
Commenting on Dransfield's three-year term on the AFCA board, AFCA chair John Pollaers said: "Mr Dransfield will bring a wide range of skills from his distinguished executive career and his experience as a non-executive director. We particularly welcome his extensive experience in general insurance, which represents 24% of AFCA's business.
"We will benefit both from his deep business experience and his career-long focus on the customer. We are pleased to have been able to attract someone of his calibre as we refresh our board three years on from AFCA's inception."
Dransfield said he looks forward to contributing to AFCA, commending the "purpose-driven organisation that delivers such an essential service in helping consumers, small business, and financial firms resolve disputes."
"Having led customer-facing businesses, I welcome this new opportunity to help enhance engagement between the financial services sector, consumers, and community," he added.
Meanwhile, Pollaers thanked outgoing director Johanna Turner for her five years of service, first on the board of predecessor organisation the Financial Ombudsman Service (FOS) and then AFCA.
"Combining three separate financial dispute resolution schemes in one organisation was a significant step. Johanna played a really important role in helping AFCA make that transition and in significantly maturing AFCA's governance, risk, and reporting frameworks," Pollaers continued.