AFCA could order insurers to pay COVID-19 BI insurance claimants $500,000 each | Insurance Business Australia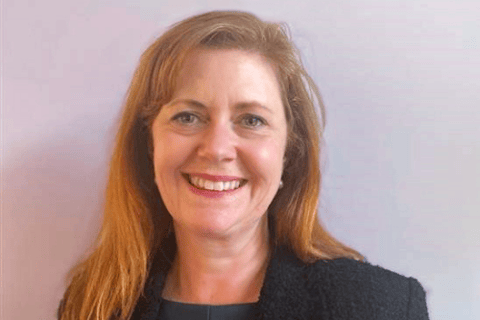 The Australian Financial Complaints Authority (AFCA) has received 299 complaints about COVID-19 related business interruption (BI) insurance claims. The financial sector's dispute resolution body said it stands ready to resolve these disputes when the outcome of the COVID-19 BI test case in the Federal Court is known.
AFCA could order insurers to pay each complainant more than half a million dollars if it resolves a dispute in the policyholder's favour.
Last month, the Federal Court handed down a judgement in the case favouring insurers in nine out of ten matters. Appeals by both policyholders and insurers are due to get underway next week.
"AFCA welcomes progress in this second test case, knowing how important legal clarity is for insurers, their customers and those who have filed complaints with AFCA," said Emma Curtis (pictured), AFCA's lead ombudsman for insurance.
"AFCA stands ready to resolve business interruption insurance disputes once the final outcome of this legal action is clear," she said.
Read more: COVID-19 test case judgement: Bellrock broker laments pandemic's "devastating" impact
AFCA has said a small business that is dissatisfied with their insurer's decision on a BI claim can lodge a formal complaint with their insurer at any time, even before the final result of the latest test case. The insurer then has 30 days to address the complaint.
"If the small business doesn't agree with the outcome, they can then lodge a complaint with AFCA, at no cost," said Suanne Russell, the AFCA's new lead ombudsman for small business.
Curtis said AFCA could also help with disputes between small businesses and insurance brokers.
AFCA can make decisions on insurance related complaints that have a value of up to $1.085 million. If the complaint involves an insurance company, a complainant can be awarded up to $542,500. If the complaint involves an insurance broker, $271,500 can be awarded.
"Small businesses should gather relevant financial records now to establish the extent of their insured loss," Curtis said. "Having them readily to hand will help insurers address claims or internal complaints about claim outcomes and assist AFCA in handling any dispute that may arise."
Under financial services licensing rules, insurers must be members of AFCA. Membership of AFCA obliges insurers to have any complaints they can't resolve internally handled by AFCA. They also agree to abide by AFCA decisions.
Membership fees and complaint-related charges pay AFCA's operating costs.
Under a provision in AFCA rules, the Insurance Council of Australia (ICA) and insurance companies were able to file COVID-19 test cases in the Federal Court. One of the requirements in the rules obliges the ICA and the insurers to cover the complainants' legal fees.
AFCA is not involved in the BI insurance test cases.
When the cases are resolved, likely in many months' time, AFCA can provide remedies through a decision. A decision in a complainant's favour may include obliging the insurance companies to either pay a sum of money to each complainant or to meet a claim amount under an insurance policy.
Read more: AFCA establishes new roles for dispute resolution
According to brokers, some BI insurance customers are suffering greatly due to pandemic related losses. However, many of these businesses, brokers have said, don't expect their BI policies to cover COVID related losses.
"We're sort of caught between a rock and a hard place as brokers," said Robert Cooper, director of CPR Insurance Services.
"We want the best for our clients, but at the same time a lot of our clients are going to be hit with whopping big increases if there's a precedent set to pay business interruption claims for coronavirus down turns," said Cooper.
In this tricky situation, some brokers say the key to navigating the issue with clients is communication.
"We contacted all of our clients that had BI cover that may have been eligible for a claim and discussed it with them and we have continually communicated with them and kept them informed of the court proceedings but never have we eluded that the policy would respond," said Amanda Morris, managing director of ARMA Insurance Brokers.
According to AFCA, in the 12 months up to June 30 this year, Australians in dispute with banks, insurers, super funds, investment firms and financial advisers lodged more than 70,000 complaints. During that time the dispute resolution body closed nearly 74,000 complaints and awarded over $240 million in compensation and refunds.
Of the 1,706 licenced AFCA members who were the subject of complaints, about 40% were in the credit industry. 24% or nearly 14,000 complaints concerned general insurance.
BI pandemic related cases are only a small number of the total COVID-19 related complaints with AFCA. In 2020-21, according to AFCA data, there were 8,303 COVID-related complaints. Many of those complaints related to travel insurance.
Last month, AFCA announced the creation of the role of senior ombudsman. The body now has over 80 ombudsmen and adjudication panel members.