Allianz asked Deloitte and EY to revise reports, inquiry told | Insurance Business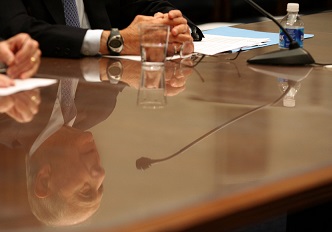 Allianz has continued to sit in the hotseat at the ongoing financial services royal commission, with its chief risk officer, Lori Callahan, being grilled by Rowena Orr, senior counsel assisting the commission, over the insurance giant's compliance operations.
Earlier, the commission heard how the German insurer failed to fix misleading and deceptive statements about its travel insurance for as long as six years, as well as about the generous commissions and other rewards paid to car dealers by IAG's offshoot, Swann Insurance.
The commission heard on Tuesday that Callahan asked Deloitte to retract a June report that heavily criticised Allianz's culture and compliance systems, and that the company's representatives pushed EY to revise its 2017 report to be more favourable to the insurer, The Sydney Morning Herald reported.
Callahan told the inquiry that she asked for the reports to be withdrawn because she disagreed with some of the criticisms therein that did not reflect the work the company had already done to improve its compliance.
An internal Allianz workshop document revealed during the inquiry also showed that Allianz employees viewed compliance training as "having to 'cascade crap to others'", and that compliance breaches were dealt with in a "band-aid" fashion, the report said.
The commission additionally heard that Allianz was asked by prudential regulator APRA to examine its governance standards earlier this year in the wake of a critical report into CBA's governance and culture.
And when asked whether the retracted Deloitte report related to the same issues APRA had asked Allianz to examine – "questions of governance, culture, and accountability" – Callahan agreed that it did, SMH said.