Allianz chief: "no other opportunities in the banking sector" | Insurance Business Australia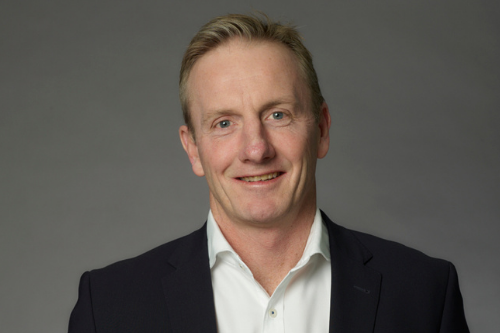 This month, Allianz completed its acquisition of Westpac Banking Corporation's general insurance unit, a purchase worth $725 million. Mick Winter (pictured), chief general manager of Allianz's Consumer Division, suggested that, at least for now, this could be the end of Australian banking acquisitions by the insurance industry.
"We are always interested in acquisitions that support our strategy, however there are no other opportunities in the banking sector," he said.
Winter said the implementation of the deal went well.
"Pleasingly we implemented on time, within seven months of signing, with just on 350 Westpac GI employees joining Allianz which is a credit to the teams from both organisations," he said.
Westpac is another big Australian bank that's recently divested its general insurance arm. Analysts have said these non-core asset sales by banks were not unexpected. Following the Hayne Royal Commission in 2018 banks are focusing more on their core businesses and shedding more volatile assets.
Last month, the Hollard Group agreed to buy Commonwealth Bank of Australia's (CBA) general insurance unit, CommInsure General Insurance. The deal, worth about $1 billion according to some media reports, is subject to APRA approval and is expected to occur mid next year. The purchase would see Hollard acquire home and contents and motor vehicle insurance products with over 800,000 policies.
Read next: Revealed – Buyer of CBA's general insurance business
The Allianz-Westpac deal was first announced in December and sees the expansion of Allianz's product offering through the bank which already included motor, caravan and trailer, and travel insurance. Under the new agreement, Allianz issues and services a range of personal insurance products, including home and contents, to Westpac Group's brands.
Read more: Allianz, Westpac seal general insurance deal
For Allianz, Winter said the acquisition offers scale benefits.
"We are already well established in bancassurance so a partnership of this size and duration drives more investment in the channel to support our partner's customers with relevant and timely insurance protection when they need it most," he said.
Winter said Allianz established a program team to ensure the successful integration of the Westpac division and recruited additional staff to help maintain service to Westpac customers.
"The majority of changes have been to ensure that the team joining Allianz transition successfully to the appropriate functional area ,such as claims or the contact centre," he said.
The acquisition makes Allianz Australia's third largest insurer.