Allianz executive shares journey from fleeing to safety to securing his future | Insurance Business Australia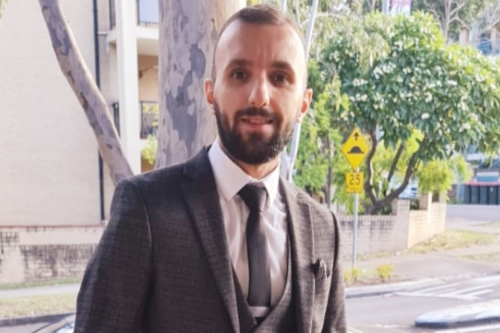 Information technology engineer, university lecturer, asylum seeker, refugee, United Nations agency volunteer, and personal injury case manager – Fadi Yasa (pictured) has played all these roles at one point or another, and here the Allianz Australia executive shares his journey.
It was in 2014 when Yasa, along with his parents and brother, fled Baghdad for their safety. In an interview with Insurance Business, the former network specialist cited the "in the public eye" nature of his previous work as behind the move to leave Iraq.
"My family and I escaped to Lebanon," recalled Yasa, "where we were waiting for our humanitarian visa to come to Australia where we had family. It was really hard living as a refugee as you couldn't work.
"While I had completed my bachelor's degree in telecommunication engineering back in my home country and worked as a team leader in a private internet service provider, I could not practice my profession in Lebanon."
Yasa's time there, however, didn't go wasted as he found himself helping others through the United Nations High Commissioner for Refugees (UNHCR).
He said: "I had the chance to volunteer and support people with special needs with the UNHCR. It was a remarkable life experience. I'm proud to have had the opportunity to work with vulnerable people who fled from their country because of war."
Finally, in 2019, Yasa and his family migrated Down Under where he was soon connected with Settlement Services International (SSI), an Allianz partner that supports people of refugee backgrounds. SSI, among other things, assisted Yasa in the process of getting his overseas qualifications recognised.
"When I came to Australia, I wasn't even familiar with places," noted the Allianz case manager. "Everything was new to me. During the first few months, I had to adapt and cope with my new life.
"SSI, and later the Allianz Ladder programme, gave me the needed support. My colleagues have been so patient and provided me with all the technical background for me to succeed in my new role."
The "Allianz Ladder" initiative is the employment programme launched by the insurer and SSI in 2017. Part of Allianz Group's global commitment to encouraging future generations, the tie-up familiarises refugee youths in a business environment and helps them develop not only the core skills but also the confidence they need to find their first job in the country.
In Yasa's case, he started at Allianz in the area of workers' compensation about one and a half years ago.
"For new arrivals like I was, to have the local experience is the most important thing," Yasa told Insurance Business. "For anyone with a refugee background, we are seeking a new beginning and an opportunity to start our career again.
"At Allianz, through the SSI partnership and Ladder programme, I have been able to bring myself to work, learn, and achieve my goals for my career to thrive and help secure my future."
He added: "I consider myself lucky to have a role where I can help people. Like in my time volunteering, I am very proud in my role as a personal injury case manager at Allianz, being compassionate and understanding what people are going through during their recovery to best meet their needs."