Allianz GM: "Think quite laterally around what you can do" | Insurance Business Australia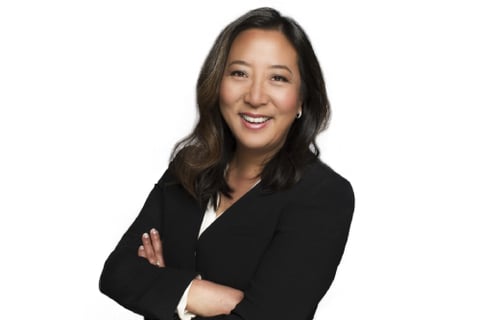 Allianz Australia enterprise optimisation general manager Quanchai Burns (pictured) – who will be speaking at the Women in Insurance Summit 2021 in Sydney – admits that her jump from physiotherapy into insurance some 20 years ago sounds like a strange transition, but the QBE and IAG alumnus believes "there's a lot more similarities than people think" and here the strategy expert explains why and more.
"People sometimes don't make the connection," said Burns, who entered the world of insurance via a pilot multi-disciplinary workers' compensation team. "But when you look at what you do as a health practitioner or a scientist, it's about problem solving and taking a methodical, fairly structured approach to understanding what the problem is and solving it.
"Also, coming from health and physiotherapy, there's a strong people component. You have to be good with people; you have to know how to build relationships, build rapport, build trust. Obviously you need to learn a new language, but the actual basic skills themselves of critical thinking and problem solving are there."
At Allianz, Burns's remit spans building strategic capabilities within the operational side of the business – a job that she said entails cutting through complexities and making clear decisions with conviction.
The physiotherapist-turned-strategist told Insurance Business: "As part of that decision making, you need to make sure that all the key people are along for the journey and onboard. So, there's a really strong people element around understanding other perspectives and helping [others] come along for the ride and actually commit to the solution.
"We have grand ambitions and there's a lot we want to do. And the first step in any of this is making sure that starting with the MD and the leadership team, that there's strong alignment and they're galvanised around a really strong vision of what the future can be so that they know the 'why'. And then you need to work through the 'how'."
The challenge, said Burns, is translating the vision and purpose and ambition into a clear, tangible concrete plan that they can execute.
"It's a marathon; it's not a sprint," she stressed. "There needs to be that strong commitment and realisation that it's an endurance race, and so you need that strong ongoing commitment sustained across the organisation. Otherwise, you can easily lose the will."
Burns also pointed to the role played by diversity when it comes to transforming businesses.
The GM asserted: "I think to get good ideas and to drive change, you need different thinking and the ability to constructively challenge. I think that's what diversity brings. And I suppose when I talk about diversity, I use it more broadly than just gender diversity – it's in all dimensions of diversity."
"And I think what that brings to the table is different perspectives, different thinking," she said. "Sometimes it can be hard, because obviously people don't agree with you. But that's the value of actually having so many different ideas, so many different perspectives. I think it produces a better outcome.
"It's good to have others who bring in fresh thinking and challenge how we do things. So, I think the trick is for companies to know how best to harness that opportunity."
Also, in Burns's view – and this is something she often tells mentees – people should look beyond the obvious in terms of transferable skills when considering career paths.
"I think you need to think quite laterally around what you can do, your capabilities and how you might apply them in a different way," declared Burns. "And I think insurance is not well understood as an industry profession. I don't think people realise how varied the opportunities are across the different functions."
The Allianz leader, who also holds an executive MBA, is an illustration of those many possibilities – from helping to build out a claims management model, to eventually transitioning into internal consulting and strategy, and now driving change and being instrumental in moving an organisation forward to the future.
Burns is among the speakers at this year's Women in Insurance Summit Australia taking place on August 05 in Sydney. Register now.