Allianz survey finds new leading Australian risk | Insurance Business Australia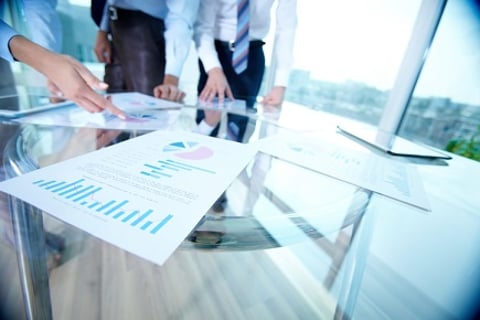 Cyber incidents have been named as the biggest risk facing Australian businesses in 2018.
The new
Allianz
Risk Barometer placed cyber risk at the top of its annual rankings for the first time with 49% of Australian respondents to the global survey naming it as the biggest risk facing their businesses.
In this country, cyber rose from its third placed position last year as business interruption dropped one place to second (46%) and changes in legislation rose one place to third position (23%). Globally, business interruption retained its top ranking (42%) as cyber rose into second place (30%) and natural catastrophes moved into the top three (24%).
Willem Van Wyck, chief executive of Allianz Global Corporate and Specialty Australia, told Insurance Business that it was not a surprise to see cyber ranked first in the Australian results.
"Many of the conversations these days, if you meet senior management, are around cyber," Van Wyck said. "It is definitely a risk that is front of mind for most boards."
He added that a growing understanding, thanks to the insurance industry and others raising education around the risk, alongside the rapid approach of mandatory breach notification, has seen cyber continue its steady climb in the minds of many risk managers and business leaders.
"Some businesses are definitely ready for it [mandatory breach notification] but others are definitely not ready for it," Van Wyck continued. "A number of discussions are very interesting because of the different parts of the journey people are on. Everybody is aware of it, but it is difficult to manage effectively because the risk is managed by different departments."
The increased regulatory scrutiny on different economic sectors both at home and abroad also has Australian businesses worried, Van Wyck said.
"Government can make the barrier to entry for businesses very difficult and I think companies are becoming more weary of that and, from a tax perspective, it is important that you are a competitive nation instead of having all of these blocks in front of you," he explained.
With three new entrants in the top 10 – including product recall and quality deficiencies, climate change/increasing weather volatility, and talent shortage – alongside five other rising risks, Van Wyck said that the integration between risk and senior management is more important now than ever.
Allianz Risk Barometer Australia 2018
Cyber incidents (49%)
Business interruption (46%)
Changes in legislation (23%)
New technologies (18%)
Loss of reputation or brand value (26%)
Natural catastrophes (26%)
Market developments (21%)
Quality deficiencies, serial defects, product recall (13%)
Climate change/increasing volatility of weather (10%)
Talent shortage (10%)
Related stories:
QBE appoints ex-Allianz leader to a newly-created role
Allianz, Suncorp to refund $63m