ANZIIF and TurksLegal reveal winner of the 2019 Bright Light Award | Insurance Business Australia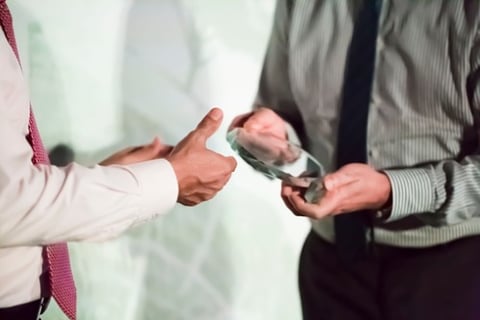 The Australian and New Zealand Institute of Insurance and Finance (ANZIIF) and TurksLegal have announced the winner of the 2019 Bright Light Award, which provides industry professionals the opportunity to showcase and develop an idea or view on general insurance claims.
Read more: ANZIIF announces bright new opportunity for insurance professionals
Tracey Hind, claims manager at Insurance House, nabbed the 2019 Bright Light Award for her idea on "Ethics and Procurement," getting the exclusive opportunity to work with TurksLegal and ANZIIF to showcase her idea across the general insurance industry, plus $5,000 cash and up to $1,500 to spend on coaching and professional development of her choice.
Hind's idea, presented through an innovative and entertaining video presentation, issued a challenge to the insurance industry regarding the environmental impact of claims and offered some ideas for solutions for the industry, including increasing rates of repair over replacement, increasing insurer's use of ethically credentialed supply chains, and insurers improving their exercise of salvage rights and participation in recycling. The winning idea will be further developed with the assistance of TurksLegal and ANZIIF.
"The Bright Light Award in its second year has attracted a more diverse range of ideas and entry formats," said Paul Angus, lead partner of TurksLegal's general insurance practice and member of the Bright Light Award's judging panel. "Our three finalists this year were all video presentations where the entrants were able to really sell their ideas to the judges. TurksLegal and ANZIIF wanted to give those working in claims a platform to get their ideas out to benefit and shape the future of the general insurance industry – and this year's award definitely provided that. We are looking forward to working with the winner and to seeing the ideas – big and small – in the Bright Light Award over the coming years."
The runner-up prize was awarded to Sedgwick's Andrew Walsh, senior adjuster, and Christopher McAuliffe, executive adjuster, for their idea on "Claim Time," which focuses on providing video format loss adjuster's reports to insurers. The two will receive complimentary registration to the 2020 AICLA/ANZIIF Claims Convention in Australia including flights and accommodation.
"We congratulate Tracey on winning the ANZIIF Turks Legal Bright Light Award," said Prue Willsford, ANZIIF CEO. "This scholarship will support Tracey to develop and showcase her innovative ideas with support from TurksLegal and ANZIIF. We are proud to and contribute to Tracey's career development by offering this opportunity to influence the future of the general insurance industry."
The 2020 Bright Light Award will open again for applications in September.