ARPC commences new study on terrorism in Australia | Insurance Business Australia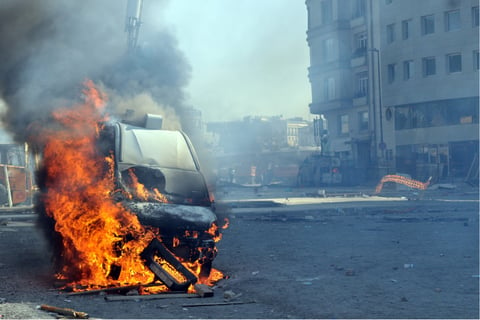 The Australian Reinsurance Pool Corporation (ARPC) has teamed up with the University of Queensland (UQ) Business School to conduct a new study on the evolving experience and meaning of terrorism in Australia and internationally.
The second in a series of ARPC/UQ thought leadership papers focusing on terrorism, the new study aims to determine how formal definitions of terrorism might evolve as experience emerges with various forms of other extremist behaviour and civil unrest.
The UQ Business School team on the project comprises of research lead Professor Paula Jarzabkowski, and research fellows Dr Corinne Unger and Dr Katie Meissner.
Commenting on the new study, Jarzabkowski said: "Attacks such as mass shootings and knife attacks are occurring outside the extremism which underpinned the September 11 attacks in 2001."
ARPC CEO Dr Christopher Wallace added that while newer forms of attack and social unrest do not typically fit existing definitions of terrorism, they may still cause loss of life, disruption to business and society, and financial losses and social unrest.
"ARPC's strategic priorities include extending thought leadership and expertise and embracing and evolving to a changing market environment – priorities which underpin our support for research like this on terrorism trends," Wallace continued.
Read more: BMS launches terrorism and political violence offering
Another organisation that recently focused on addressing terrorism is independent specialist insurance and reinsurance broker BMS, which launched a new terrorism and political violence offering this month after considering the risks for organisations across various industries and understanding the ever-changing nature of the risks they face.
The offering focuses on:
acts of terrorism;
sabotage;
riots, strikes, or civil commotion;
malicious damage;
insurrection, revolution, or rebellion;
mutiny or coup d'états;
war or civil war;
terrorism liability;
nuclear, chemical, biological, and radiological risks;
threat;
active assailant or active shooter; and
loss of attraction.
As part of the new offering, BMS made up a brand-new team that reports to Chris Ritchie, the managing director of international direct & facultative at BMS Group.