ASFA: The role, benefits, and enhancements for insurance in super | Insurance Business Australia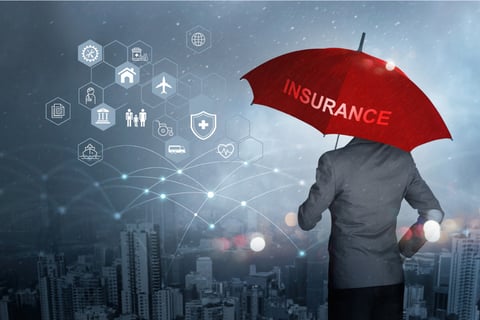 Insurance in superannuation is relatively efficient compared to other types of insurance, according to a study by the Association of Superannuation Funds of Australia (ASFA) and Deloitte.
Insurance through superannuation provides an automatic, safety-net level of insurance for temporary illness, permanent disablement, or death for members and their beneficiaries.
The report, called "The future of insurance through superannuation," delved into the features and benefits of Australia's insurance system through superannuation, including the product's role within the broader superannuation system and insurance ecosystem.
It found that nearly 10 million Australians have at least one type of insurance – life, total and permanent disability (TPD), and income protection (IP) – provided through superannuation, with nearly 50,000 new claims admitted through superannuation life, TPD, and IP insurance policies in 2021, totalling $6.6 billion in claims paid. Additionally, the members, who might not have otherwise had cover, had an average sum insured for life and TPD of around $136,000 and $4,000 per month for IP.
The report further explained that insurance through superannuation is a vital part of an overall insurance ecosystem because:
It has a relatively "high admission rate" on claims (up to 98%);
It has relatively high average payout ratios (from 79% to 95%);
It is relatively affordable because of low distribution and administration costs; and
It is a tax-effective way for members to access insurance for death and TPD (noting that individual IP policies outside super are tax-deductible).
Read more: ASFA wants to exclude advice obligation from insurance claims
As customer needs and the market change, the report identified two improvement opportunities for insurance through superannuation:
Using member data better to ensure insurance through superannuation is provided efficiently and equitably; and
Allowing greater flexibility in insurance policy design and support, including through greater scope for insurers to invest in treatment, to support wellness and better return-to-work outcomes for members.
Further explaining the first recommendation, the report said: "Insurance in superannuation can be strengthened by better access to member data and using this to design better policies. This would improve the value for money of policies. This addresses the problem that the 'average' level of default cover may not be the right level for many members, as found by the Productivity Commission in 2018."
Focusing on flexibility in insurance policy design and support, the report considered two scenarios to improve access to treatment and services:
Removing legislative barriers to provide broader access to treatment and services, allowing insurers and trustees to provide treatment and other services to all members lodging a claim; and
Insurers and trustees provide broader access to treatment and services and faster access through early intervention, enabling members to recover before lodging a claim.
Commenting on the report, TAL CEO Brett Clark said: "Insurance in superannuation is a valuable community good that delivers benefits for members, the economy, and the broader community. The ASFA report identifies opportunities to make further improvements to this world-class system, and we are committed to working with our superannuation fund partners and other stakeholders to provide even greater value and support for the members we protect."