Insurance in superannuation reforms could drive retirement savings | Insurance Business Australia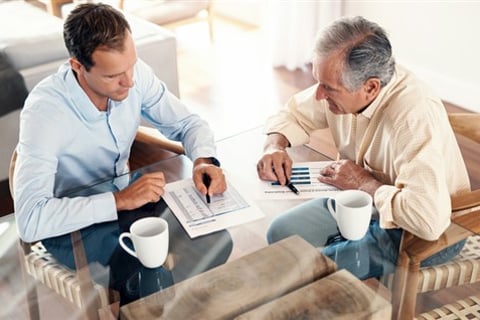 The Productivity Commission has recommended an overhaul of the multi-billion dollar business of selling insurance through superannuation policies to drive retirement incomes higher.
Key reforms include making insurance an opt-in for fund members aged under 25 to stop the erosion of retirement funds for low-balance fund holders, and a ban on super funds from putting in place insurance cover on accounts where no contributions have been made for the previous 13 months.
A Productivity Commission report found that "insurance in superannuation is of little or no value" to some consumers "either because it is ill-suited to their needs or because they are not able to claim against the policy," and that an estimated $1.9 billion in excess insurance premiums each year is being siphoned off by the insurance industry, cutting retirement savings, particularly for low-wage earners, ABC reported.
The commission heard through its consultation period that insurance for young members was rarely needed and that "junk insurance" had been created by some insurers through unreasonable thresholds, eligibility rules and definitions, and creating redundancy where a member had multiple policies, despite continuing to receive premiums.
The two-year review also found that insurance accounted for more than a third of member complaints filed against superannuation funds.
"The issues include a lack of awareness by members that insurance is included in their superannuation, the complexity and lack of comparability of insurance products, excessive balance erosion, and increases in premium costs in recent years have magnified the magnitude of these concerns," the report said. "Funds could better use member data to ensure [insurance] offerings meet members' needs."
The commission said the deduction of insurance premiums significantly impacts member balances at retirement, cutting the retirement savings of low-income members by 14%; while low-income members with intermittent work could lose up to 25% of their retirement balance.
Under the commission's proposal, super funds would also be required by the Australian Prudential Regulation Authority to quantify the balance erosion trade-off they have made for their members in relation to group insurance, and to disclose why the level of default insurance premiums and cover chosen are in their members' best interests, SMH reported.
Funds would also be asked to provide a simple calculator on their websites to enable members to estimate how insurance premiums affect their balances at retirement.
The report additionally proposed establishing a joint-regulator taskforce to bolster the Insurance in Superannuation Voluntary Code of Practice and to take charge of making the industry code binding for all funds that offer insurance, enforceable by ASIC, within two years.
The commission also wants an independent public inquiry into insurance in superannuation within the next four years, to investigate the effectiveness of the reforms, the costs and benefits of retaining insurance arrangements on an "opt-out" (as opposed to an "opt-in") basis, and the need for more regulation, SMH said.