ASIC reiterates its responsibilities amid regulatory changes | Insurance Business Australia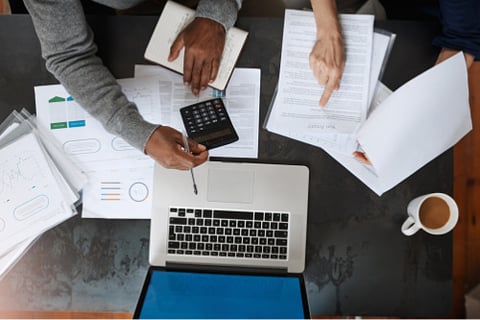 With so many changes in the superannuation industry, the Australian Securities and Investments Commission (ASIC) has detailed its responsibilities and its expectations for its members.
In a speech delivered at the AFR Super & Wealth Summit, ASIC Chair Joe Longo has noted that the shifting and evolving superannuation industry landscape has expanded the regulator's role to more effectively regulate superannuation trustee conduct without detracting from or duplicating Australian Prudential Regulation Authority's (APRA) role as the prudential regulator.
However, ASIC offered assurances that it will continue to act against misconduct and focus on how super trustees deal with their members. It will continue to focus on:
Performance: ASIC will focus on communications made around performance by trustees who recently failed their performance test. If it identifies misleading or deceptive conduct, it will intervene to achieve corrective disclosure or take enforcement action, if appropriate.
Distribution: ASIC is proactively surveilling the industry and takes enforcement action if it finds trustees breaching the law or not acting in good faith.
Retirement focus: ASIC is working on forecast tools and consumer information to assist trustees in helping their members.
"We have seen plenty of examples where the industry has not delivered the outcomes consumers should expect. Our recent enforcement actions illustrate this – unsurprisingly, they have highlighted that it is not efficient, honest, or fair to charge for services that are not provided, and nor is it efficient, honest, or fair to mislead members in a way that might cause them to retain a higher fee product when a lower fee one is available," Longo said.
Read more: ASIC consults on remaking PDS requirements class order
ASIC also advised trustees to ensure they have robust risk management, compliance, and government arrangements specifically focused on their obligations as market participants as they insource more in terms of market participation
"As the conduct regulator, we focus on the behaviour of superannuation trustees to improve consumer outcomes," Longo said. "Superannuation members need to be confident that those entrusted to act on their behalf do. And that confidence is justified."
Focusing on delivering better outcomes for consumers, ASIC also recently reminded financial advisers and advice licensees about their obligations when using records of advice (ROA) to provide personal advice to retail clients.
Early this month, the regulator released an information sheet on ROA to address some common misconceptions, outline exemptions from providing a statement of advice, and explain the meaning of "significantly different" (under the law) when providing personal advice in a further advice situation.
The release of the ROA information sheet follows ASIC's decision to extend its temporary COVID-19 relief measures to help the financial advice industry provide consumers with affordable and timely advice during the pandemic.