ASIC wants more teeth to regulate funeral insurance | Insurance Business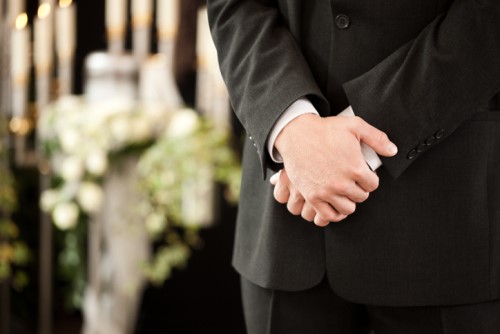 Following revelations of alleged exploitation of indigenous consumers by funeral insurer ACBF, Australia's corporate watchdog has called for tighter funeral insurance regulation to better protect consumers from dodgy insurers.
While ASIC oversees the regulation of the $315m industry, with the power to take action against a funeral insurer deemed to have "misled" or "deceived" its customers, it is unable to intervene in other situations where customers could be ripped off.
In its latest submission to the royal commission, ASIC said the current regime falls short of adequately protecting consumers from potentially paying more in premiums than they may ever be paid out, and called for funeral insurance to be re-classified as a "financial product" under the Corporations Act, The New Daily reported.
These legislative changes would mean that funeral insurers would be required to have an Australian financial-services licence, and be bound by the Corporations Act to provide their services "efficiently, honestly, and fairly," or be exposed to penalties in case of failure to comply.
ASIC said it had already raised many of the concerns about the industry in a 2015 report.
"While we can and do take action regarding misleading conduct, ASIC does not have a product-intervention power," the report read. "If conduct is not misleading, ASIC does not have powers to prevent funeral-insurance products creating situations where consumers may pay more in insurance premiums over a long period than the benefit that will be available under the policy. Or, have to cancel a policy due to unaffordable premiums, despite having paid premiums over a long period (and potentially in excess of the benefit available under the policy)."
In its own submission, financial regulator APRA acknowledged the "merit" in treating funeral insurance consistently under the Corporations Act.
Levon Blue, financial literacy and indigenous education researcher, said there needs to be "full regulation" of the funeral insurance industry to put an end to "predatory" financial practices.
"The funeral insurance industry appears to be enabled to exploit individuals because ASIC does not have a product-intervention power," Blue told the publication. "This lack of power appears to have enabled the funeral insurance industry to design products that are not 'value for money' – in other words, products where the consumer pays more for the product than they will benefit. The steep premium increases over the life of the product appear to almost be designed to become so unaffordable that the consumer is encouraged to cancel the policy before a claim is ever made, thus making this industry very unethical and lucrative."
Related stories:
Even dying is more expensive in these Australian cities
Let's Insure incentives led to sales misconduct, inquiry told