Assetinsure to take on banks in "very specialised" market | Insurance Business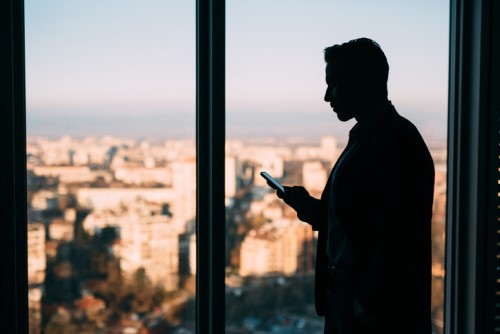 Assetinsure will aim to take on the banks as it becomes the first APRA licensed insurer in Australia able to offer mining rehabilitation bonds.
The insurer recently signed an Australia-first deal with major mining firm Peabody to offer a Mining Rehabilitation Facility to cover the latter's Australian rehabilitation obligations. The respective State Governments hold on to the bonds and if the mine operator fails to rehabilitate the land, the Government will use some of, or the entire bond, to help rehabilitate the mined area.
Andrew Calvert, head of surety at Assetinsure, told Insurance Business that the new mining rehabilitation bond has been years in the making and comes as state Governments in Australia hold close to $10 billion of mining companies' cash.
"Up until last year, really the only providers of that product were the banks," Calvert said. "We basically have been working on a solution for quite a few years with Swiss Re. We went to APRA and got APRA's consent and approval to write that product so we are APRA approved.
"We went to the market because our understanding was there was around about $10 billion in cash that was basically being held in accounts to secure these guarantees that were being issued to Governments which is really inefficient because you need the cash for working capital and investment to expand your mine, etc."
Assetinsure also worked closely with South African firm Lombard Insurance, an expert in the mining rehabilitation sector. It allows mining companies to use a fraction of the cash required to place a bond, when compared to banks' offerings. The product is available to brokers with mining clients, Calvert said.
Despite being a potentially lucrative area, Calvert explained that it has taken a long time for the Australian insurance industry to offer a similar product due to its long-term complexity.
"It isn't easy, it is a very specialised area, hence why people haven't got into the sector," Calvert said.
"Mining rehab bonds are technically out there for the full tenement period so a mine could be in operation for 30, 40, 50 years. It was more trying to get reinsurance support and get their heads around that period of time."
With a figure like $10 billion linked to the market, Calvert said that state governments are becoming more aware of the issue which could help further spur the market.
"Each of the states in Australia are looking and focusing on, or have an increased focus on, the total rehabilitation liability associated with individual mines - so we believe the demand for this product is only going to increase over time," Calvert said.
This does not mean that Assetinsure will rush into deals, however, as Calvert noted it will still depend on underwriting and risk appetite.
"It is like any market, there will be deals we can't do and have no appetite for and there will be a select number that we do," he explained. "We have got to be very disciplined in our underwriting approach and only select those deals which we believe meet our financial metrics and risk appetite."
Related stories:
Business as usual for CBL's 'grown up kid'
CBL reveals plans for Australia