AUB head explains shift to fee-based service | Insurance Business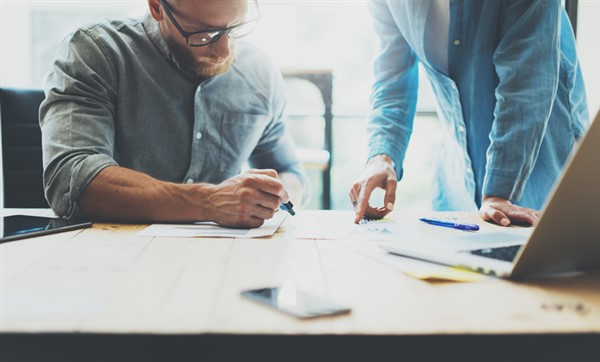 The remuneration of general insurance brokers has become a hot topic of late, with ASIC calling for a complete overhaul early last month and NIBA taking a stand against the regulator just days later.
However, while it remains unclear exactly what will happen to broker commissions in the future, there's one network which may be better prepared than most, should the current structure expire.
In recent years, AUB Group has been steadily redfining its value proposition – moving from a traditional insurance brokerage to a professional services firm, offering a variety of solutions.
The adapted model recognises brokers as trusted risk advisors and, by its very definition, follows a different revenue model to the typical, broking-only business.
Chairman David Clarke raised the topic in the group's recent annual general meeting, suggesting that AUB is in support of commissions for the general insurance sector but will be ready to adapt should the need arise.
"Part of the way insurance brokers are remunerated is through commission, and although it is too early to predict, commission payments in any part of financial services may be considered inappropriate by the commissioner," he said during the AGM in November.
"Our brokers have been, over many years, moving to at least in part being remunerated on a fee basis, so this trend may quicken," he continued.
Speaking to Insurance Business, CEO and managing director Mark Searles said the new business model is working well for AUB with the partly fee-based system reflecting the network's full-service strategy.
"The AUB Group strategy is to offer total risk solutions so it positions the commercial lines insurance broker as the trusted risk advisor," said Searles.
"Basically, it leverages the power of the group and our relationships with others to give brokers the capability not just to advise on the physical risks but also on the people risks and financial risks related to the client – which is predominantly an SME or mid-market business."
By giving brokers the skills and resources to offer a broader service, Searles says they are elevated into the position of a professional advisor or consultant.
"It changes the nature of the relationship to one of a professional consulting style relationship, which is a fee-based style relationship," he tells Insurance Business. "We're starting to see the shift towards a more fee-based conversation because it is truly around protecting the client's interest, not just now but into the future as well."
While AUB has been steadily shifting towards a professional services positioning for some years, Searles says it's not an approach he's generally observed across the market.
"We've been working on this for the last five years or so and, from our perspective, we think we're ahead of the pack in the space we operate in," he says.
"It's no longer about the more traditional views of remuneration, it's around people paying for the quality of advice they get and the solutions they receive – which, by definition, over time we believe will become more a fee-based conversation."