AUB in "strongest position ever" | Insurance Business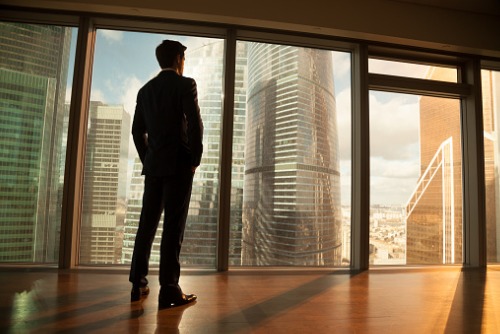 The outgoing CEO of AUB believes he will be leaving the group in its strongest position ever, after the organisation posted its half-year results yesterday morning.
Speaking to Insurance Business, Mark Searles said he was pleased with the group's performance, even though profit was dampened by a combination of factors.
"When we look at the underlying figures, they're actually very strong – performance is solid, consistent and it demonstrates continued, successful execution of our strategy," he said.
The group reported a 1.8% increase in adjusted net profit after tax to reach $17 million, up from $16.7 million in 1H18. However, a challenging NSW Workers' Compensation market, investment in risk services and costs associated with the Austbrokers Canberra fraud all impacted the final figures.
Discussing the trifecta of issues, Searles remained unconcerned, expressing optimism for AUB's future.
"The NSW Workers' Compensation impacted the half because of the various changes that were put in place – but we knew that was going to happen and we'd already called it out because we were essentially bottoming out a cycle," Searles told Insurance Business.
"What we're now seeing now, given more recent changes to the way the market is administered, is referral volumes are going back up again and when you see that happen, revenue follows."Searles also noted that the group is on track with its investments in risk services, which would soon start yielding returns to warrant the invest
ment.
"We are putting a lot of investment in that division at the moment, but we're investing exactly as we planned to, and it mirrors what we did in th
e second half of FY18," he said. "That investment is for new services - and as we start to see those new services coming online, we'll start to see the investment earn revenue."
Finally, commenting on the fraud at Austbrokers Canberra, Searles attempted to be as candid as possible while meeting legal obligations.
"From a personal point of view, that was incredibly disappointing because we're a partnership group and whenever you get something like this happen, it goes to personal relationships," he said.
"To have this happen is obviously not good but what I am very pleased about is the way the group very quickly acted when we were in receipt of information and the way we went to our core values of transparency – we told the ASX, we told ASIC, and the police are now involved which is why we're limited on what we can really say."
While the police investigation is still ongoing, AUB included the following contingent liability statement in its financial results:
'During the current reporting period, the directors were advised of a fraud perpetrated by the Managing Director of Austbrokers Canberra Pty Limited. ASIC has been advised that the company is currently investigating the full extent of the fraud.
'The company has reported the matter to the Australian Federal Police. A recovery claim has been brought by the company against the former managing director and his related entities and the company has obtained court orders for the freezing of various assets. A claim has been made against insurance policies to seek to recover potential losses.
'Whilst no further amount has been included in the financial statements there are contingent liabilities in respect of potential disputes, third party claims and legal proceedings. At the date of this report, due to the complexity of the matter it is not yet possible to determine whether there is a financial exposure, and, if there is, to reliably quantify the amount of any possible loss net of insurance recoveries.'
On a more positive note, Searles said he was particularly pleased with the organic growth achieved by the firm, as it indicates increasing collaboration across AUB's entire network.
"We invest in 135 businesses, be they brokers, underwriters, risk services companies, loss adjusting firms, the whole thing, and we're really seeing that collaboration increasing now," he said.
"That increasing level of collaboration is really encouraging for me because it's good for everybody – for client businesses and partner businesses alike."
So, despite the challenges, Searles said he is confident AUB will continue to go from strength to strength when incoming CEO Mike Emmett steps up in March.
"I'm going to hand over the baton very shortly to move into my advisory position and I think the group is in the strongest position it's ever been in," he told Insurance Business.
"It's bloody annoying to have had the Canberra issue happen on my
watch but, other than that, when we look at the underlying figures, they're very strong."