Aussie underwriter explains French submarine deal disaster | Insurance Business Australia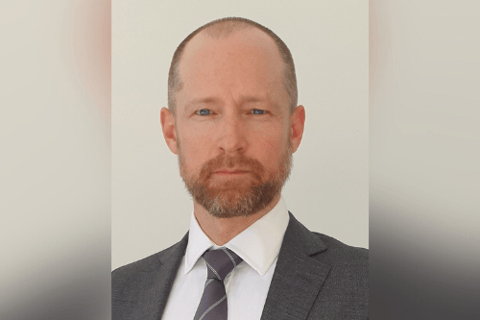 Following last month's submarine deal debacle, the French ambassador Jean-Pierre Thebault is due to return to Australia. But he's not quite here.
"The ambassador has not returned yet. At the present stage, we do not have a date," said a spokesperson for the embassy in response to an email from Insurance Business.
Last month, the Australian government's decision to ditch a $90 billion French submarine deal caused an uproar. Paris called the debacle a "stab in the back" and withdrew ambassador Thebault.
With diplomatic relations still very delicate, IB turned to someone who can help explain the possible issues.
Australian underwriter Simon Garske (pictured) is head of construction for Agile Underwriting Services. He describes himself as a Francophile and lived in Paris for several years with his family.
How did Garske, now Sydney based, react to the sub deal disaster?
Read next: Revealed: Insurer of two Notre-Dame de Paris contractors
"My heart sank when I heard the news. The French had a great respect for Australians and this submarine deal only enhanced that," he said.
Garske fondly recalls his time in France.
"This was really an amazing period!" he said, remembering the three years he lived with his family in the village Croissy-Sur Seine, just outside Paris.
He also remembers work meetings.
"When I spoke French, I had a strong accent and they would instantly assume that I was English or American. An Australian was the last person they expected to meet at an insurance meeting or function. When it became clear I was an Aussie, the atmosphere would completely change and lighten," he said.
Garske said that France is a very proud engineering nation.
"Australians think of France for its champagne and bread, but it's got a deep engineering tradition. The engineering and mathematical universities are the most prestigious and hardest to gain entry into."
He said many regional areas in France would have contributed to building the submarines.
"There was a certainty that there would have been ten years of work lined up for them," said Garske.
The Agile underwriter said he was following the progress of the French submarine deal from a distance, including the reports of cultural clashes and misunderstandings coming from the Australians working on the project in France.
"Trivial things, to us, like lunch breaks and your holiday leave - eating anything in France is an occasion and something you do in company. It is almost unheard of to eat lunch at your desk," he said.
Garske confirmed the experience of many Australians who have lived in France. The working day and holidays are approached very differently.
"Executives in France would spend extremely long hours at work each day – much longer than the average workday here. So it is your hard earned right to take four weeks of leave over summer. I think this is even a law," he said.
There are other areas of cultural difference.
"Then there is the importance of hierarchy, the apparent love for paperwork and bureaucracy and just how meetings are conducted. There's lots of space for a cultural "faux pas" – French for false step!"
He said he wasn't surprised by the reports of cultural clashes involving the submarine project.
"I just assumed that the relationship would be smoothed over as both nations learnt more about the respective cultures," he said.
As a construction underwriter in France, Garske was across many major projects being built in the French speaking world.
"New metro tunnels, renovations of historical castles, mining projects in Africa, major pieces of infrastructure in France's Pacific territories," he said.
Garske said building projects in Paris were always challenging.
"You did not know what you would find underground. They city was one big quarry - where do you think the beautiful white Paris Lutetian limestone buildings came from? Many thousands of years of habitation have been built over," he said.
During his years in the French capital he came to appreciate the local approach to construction insurance.
Read next: Building defect 'epidemic' creating broker opportunity
"I also underwrote the very French insurance product, decennale, or inherent defects insurance (IDI), as we say in English. This is a compulsory insurance for construction projects and it provided 10 years of defect cover. It was very complicated, it is France after all, but extremely valuable to home and apartment owners to rectify major defects well after the builder has left the scene," he said.
Garske said some Australian state governments are considering introducing a similar type of liability cover here following issues with poor quality apartment buildings.
"This is something that I strongly support and will keep a close eye on," he said.