Australian cyber solution firms take centre stage at US conference | Insurance Business Australia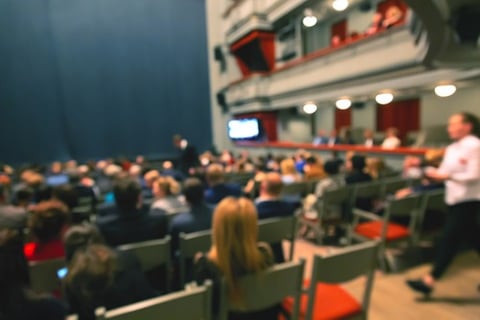 Eleven Australian and New Zealand innovators have taken the stage at the Australia House event put on by AustCyber and Austrade during the RSA Conference 2020 in the US to showcase Australian cybersecurity capability.
Read more: AustCyber fund recipients announced
The RSA Conference is being held in San Francisco from Feb. 24–28 and brings together some 45,000 delegates from around the world. It includes panel discussions, site visits, a pitching competition, and an evening reception.
Kasada, Red Shield, Randtronics, Fortifyedge, Huntsman Security, SecureStack, Endace, Detexian, IXUP, Amplify Intelligence, and Penten pitched to 250 event participants at the one-day Australia House event before networking with American investors, including ForgePoint Capital, Rain Capital, Telstra Ventures, and Paladin.
The event theme was on investment in Australian and New Zealand capabilities, with a lunch featuring Alistair McGibbon of CyberCX, Michael Wallmannsberger of Wallmannsberger Consulting, and Kane Lightowler of VMWare discussing how demand for cyber solutions is growing and why the two countries are well-placed to support this.
"AustCyber is proud to collaborate with Austrade and our industry partners to show the world how Australia's cybersecurity sector is achieving its goals and aspirations," said Michelle Price, CEO of AustCyber. "This is Australia's fourth year bringing a coordinated presence to the conference and we have over 50 cyber security companies standing with us, shoulder to shoulder, at Australia House to showcase Australia's cyber capabilities and industry. There are many more who will be out and about across San Francisco demonstrating how far our industry has come in such a short time in producing world leading solutions."
The Australian Information Security Association, National Australia Bank, CyberCX, and the New Zealand government sponsored the program.