Australian election result impacts risk | Insurance Business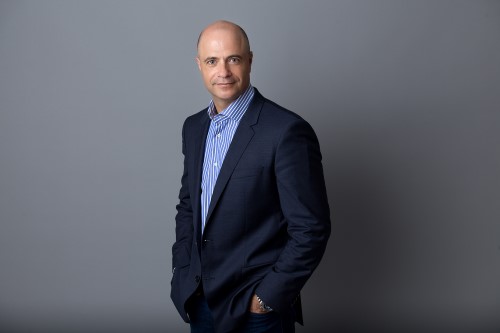 The risks to the property market, particularly in Sydney and Melbourne, have been significantly downgraded, following the shock result of the federal election, according to RiskWise Property Research.
"Labor's loss has eliminated the number one risk to the property market and this, combined with the high likelihood of interest rate cuts by the RBA [Reserve Bank of Australia] this year and the first home buyers' scheme, will support the bottoming of the market by the end of the year and then a gradual recovery," said Doron Peleg (pictured), RiskWise CEO.
Peleg said the Australian Labor Party's (ALP) proposed changes to negative gearing and capital gains tax plus APRA's credit restrictions and the banks' scrutiny of loan applications as a result of the royal commission "led to major price reductions, uncertainty, and impacted buyer sentiment," particularly investors, who saw residential properties as depreciating assets.
"This meant even before an actual ALP win, the high possibility of these taxation changes had impacted the property market," Peleg said. "The coalition win has eliminated the uncertainty and complexity in the market associated with the taxation changes, as well as significantly mitigated the property downturn, given it can be demonstrated the price reductions were, in part, due to fears of the proposed taxation changes."
Aside from the proposed taxation changes, another key factor the RiskWise report said would have greatly influenced the market is the two interest rate cuts that RBA would likely undertake by the end of the year.
"We should expect the market to bottom by the end of 2019 followed by gradual price increases," Peleg said. "While the impact is likely to be lower than the impact of interest rate cuts in a higher interest-rate environment, this will still have a very positive impact on the market, as rental returns in Sydney and Melbourne are, generally, very low. Therefore, interest rate cuts will materially reduce the 'out-of-pocket' costs for property investors. Interest rate cuts will increase dwelling demand, decrease price reductions in weaker markets, support the recovery in Sydney and Melbourne markets, and increase prices in areas that enjoy good demand and show resilience. In addition, on May 11, Prime Minister Scott Morrison announced a first home buyers' scheme, which will allow those eligible to buy with only a 5% deposit rather than the standard 20% and help stimulate the market."
Peleg said that while, overall, there would be major improvement in the property market compared to the situation in April, tighter lending standards, the royal commission findings, restrictions on
foreign investors, unit oversupply, and large falls in dwelling commencements will all still pose a material impact on the market.
"Weak markets with continuous price reductions, weak economies, and poor population growth will take longer to recover and will require a more conservative and risk aware investment strategy," Peleg said. "While there has been a reduction in dwelling commencement, sales of new units are still very low and, therefore, in some areas it could take a longer period of time for the stock to be absorbed into the market meaning the risk is still high in many areas."