Australian insurers urged to "do the right thing" | Insurance Business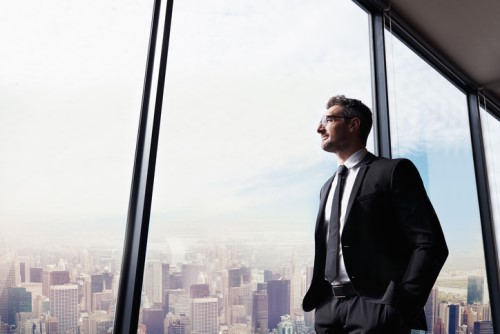 An industry leader has called on insurers to go beyond merely complying with the law and "do the right" thing, in the wake of the royal commission that has exposed their failure to fix "well-known" problems with their policies.
At an Insurance Council of Australia conference, John Lonsdale, deputy chairman of the Australian Prudential Regulation Authority (APRA), slammed insurers for failing to fix the rampant practice of selling add-on insurance despite well-known problems with the products.
"The evidence that emerged from the royal commission showed that in multiple areas of
exposure – add-on insurance, unfair contract terms, conflicted commissions, and questionable
sales practices – insurers left themselves vulnerable by failing to mitigate against risks that, in
many instances, were well known," Lonsdale said in The Sydney Morning Herald report. "The industry reaped the short-term profits of these decisions through higher premiums charged, more policies sold and fewer claims paid out to policyholders. Now it's counting the costs, and they are almost certainly going to be greater than would have been the case had the industry taken adequate steps to mitigate these risks on its own."
Lonsdale urged insurers to show "greater leadership" in addressing such concerns rather than being "dragged" by regulators and the royal commission.
"The ICA and a strengthened Code of Practice can assist, but ultimately individual companies must make conscious decisions to do the right thing, even when not strictly required by law," Lonsdale said. "Companies across the financial sector face this same challenge. Selling policies to customers who are ineligible to claim on them, charging fees for no service, or relying on outdated medical definitions can all deliver higher short-term profits. But as the financial sector cleans up in the wake of the royal commission, it should be in no doubt that there's always a price to be paid in the end."
The APRA leader said it was no surprise that the inquiry zeroed in on add-on insurance, given that "the industry has been aware of serious concerns" around the sale of the products "for many years."
Lonsdale also noted that problems with add-on insurance had persisted in the sector, despite the Australian Securities and Investments Commission (ASIC) acknowledging three years ago that the sale of some add-on products was "unacceptable."
Lonsdale also welcomed the move slashing commissions paid to people selling add-on insurance from up to 80% to 20%, saying it was "long overdue," but noted that insurers can do more to deal with the problems with the product, SMH reported.
"Insurers are still making a lot of money from these products, with the fear of 'first-mover disadvantage' seemingly holding back some individual insurers from more fully addressing the problems, or even getting out of this contentious market altogether," Lonsdale said. "Fundamentally, this reticence seems to come down to money, and not forfeiting market share to competitors."
Lonsdale, a former Treasury official appointed to APRA last year, also reiterated that the prudential regulator will take a tougher line against misconduct, after the royal commission criticised it for failing to take enough court action, SMH reported.