Australians continue to struggle with soaring insurance premiums - report | Insurance Business Australia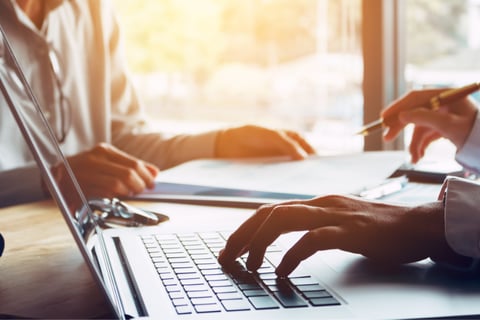 It has been several years since the insurance industry identified underinsurance problems in some parts of Australia. However, many policyholders are still struggling this year, forcing some people to relocate to areas with more accessible and affordable insurance premiums.
For example, Western Australia (WA) Kimberley region resident Tracey Gilchrist told ABC that her $3,665 annual home and contents insurance premium makes it difficult to stay in the region, especially with premiums for this coverage rising by around 35% annually.
"It's going to sadden me if one day I have to call it and say this is just really not viable," Gilchrist said. "When you tell people in the city what you pay for your insurance premiums, they just go, 'you've got to be joking'."
Meanwhile, Broome couple Joanne Taylor and Darren Gillett shared that they've spent many nights looking at real estate in other towns in WA because their premium has doubled in three years to $4,700 a year.
"Every year since we've been here, we get insurance, but then that insurer has not renewed for the following year," Taylor told ABC, adding that the only way to keep their premium low was to increase the excess to an "unbelievable amount."
Read more: Northern Australians call for intervention to control soaring premiums
Northern Australians have been calling for federal government intervention since 2020. During the same year, the Australian Competition and Consumer Commission (ACCC) confirmed residents' concerns in an investigation into the availability and affordability of home, contents, and strata insurance in the area.
The investigation pointed to the risk of natural disasters, higher reinsurance costs, and subdued competition as factors pushing up premiums compared to other parts of Australia. It also suggested that insurers managed their risk exposure by increasing premiums, refusing to cover some properties, and leaving the market.
In Broome, Paul Martin of Phoenix Brokers said crime might be contributing slightly to premium rises, but flood and cyclone risks were still the primary factors driving premium rises.
"Someone like QBE, which is a global company, if they have a cyclone exposure somewhere internationally and that causes them to lose money, they'll then, in turn, look to everywhere in the world where they have that exposure and go, 'Well, we really need to be charging these areas more'," Martin said, as reported by ABC.
With natural disasters being the main factors impacting insurance premiums, the government plans to introduce a cyclone reinsurance pool to help households and small businesses in cyclone‑prone areas access and afford insurance.