What Australian homeowners need to know about underinsurance | Insurance Business Australia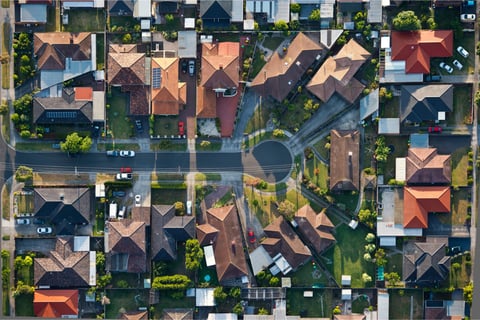 The vast majority of Australian households carry some form of home insurance, according to the Insurance Council of Australia (ICA). But the big question is – are they getting enough coverage?
In an interview with financial comparison website Canstar, Lisa Kable, spokesperson for ICA, said that between 90% and 95% of all owner-occupied homes in the country have building insurance. A recent survey that the council conducted, however, has found that 83% of respondents were concerned that their properties and personal belongings might be underinsured.
If proven right, underinsurance can deal them a huge financial blow at a time when they are already reeling from the mental and emotional impact of losing their homes and possessions.
Read more: North Queensland calls for reinsurance pool
What happens when a home is underinsured?
Unfortunately, many homeowners fail to address the issue of underinsurance until after disaster has already struck – which is a bit too late. Underinsurance happens when the limits of a policy are not enough to cover the cost of loss or damage to the home and its contents.
According to the Australian Securities and Investment Commission (ASIC), a policyholder is likely underinsured if their coverage is less than 90% of the cost to rebuild their homes and replace damaged belongings. Once this happens, the burden of paying out the difference falls on the shoulders of the homeowners.
Here is an illustration: A home that carries an insurance policy with a cover limit of $300,000 was totally destroyed in a bushfire. However, after filing a claim, the policyholder finds out that, based on the insurance provider's assessment, the total cost to rebuild the home to the same standard and replace its contents is $650,000. This means the policyholder will need to cover the $350,000 difference at a time when they will also be worrying about finding a place to stay.
Read more: Perth bushfires shine spotlight on Australia's underinsurance problem
Why is having home insurance important and what does it cover?
Having proper coverage helps a lot in providing financial protection should an unforeseen event – such as a natural calamity or man-made disaster – strike a property. There are two main types of home insurance: building insurance – which covers the physical structure of the house, along with the fixtures – and contents insurance – which covers the residents' personal belongings.
Insurance experts advise homeowners to get a combination of building and contents insurance, so their property can have complete coverage. Most lenders also include home insurance as a requirement when taking out a loan. For renters, contents coverage will suffice as getting building coverage is the responsibility of the property owner.
There is also a separate kind of coverage available for landlords – called landlords' insurance – designed to provide financial cover for losses or damage to an investment property and its contents.
Home insurance coverage also comes in two main types: sum-insured cover – where compensation is based on an estimated cost of rebuilding the home if it was entirely destroyed – and total replacement cover – which provides coverage for the overall cost of repairing or rebuilding the home to the same standard.
Most home insurance policies offer financial protection if the property's physical structure and its contents are damaged or destroyed because of the following:
Fire and explosion
Storm and rainwater
Lightning strikes
Earthquakes and tsunamis
Falling objects, such as trees
Theft and vandalism
Burst pipes
Coverage for floods, accidental damage, and electric motor burnout are often offered as add-ons and can raise premium prices. Legal liability coverage, which provides financial protection against claims of bodily injury or property damage within the policyholder's premises is also available.
How much does home insurance cost?
Several factors impact the cost of home insurance, including the type of coverage (building, contents, or combination) and add-ons (flood and accidental damage). The location of the home and its features, along with the policyholder's claims history, can also affect premium prices.
Because these parameters vary significantly for each policyholder, it is difficult to provide an accurate estimate of how much home insurance premiums cost. According to some financial comparison websites, building insurance can start at $800 and exceed $4,000 annually, while contents insurance can range from $300 to above $800 a year.
Read more: Actuaries Institute calls for better measures to understand insurance affordability
To get an idea of how much home insurance costs across Australia, Canstar's research team calculated the average annual home and contents insurance premiums for each state using policies on its database. The figures below are based on the sum insured values of between $300,000 and $1.2 million for building cover and $50,000 for contents. The values are updated as of September 2021.
| State | Building insurance | Contents insurance | Combination |
| --- | --- | --- | --- |
| New South Wales | $1,401 | $450 | $1,689 |
| Victoria | $1,177 | $395 | $1,433 |
| Queensland | $1,670 | $419 | $1,916 |
| North Queensland* | $4,296 | $891 | $4,813 |
| South Australia | $990 | $349 | $1,219 |
| Western Australia | $1,182 | $400 | $1,442 |
| Tasmania | $1,095 | $333 | $1,306 |
| Northern Territory | $4,930 | $794 | $5,229 |
Source: Canstar *North QLD is the portion of QLD north of Rockhampton
How much building insurance coverage is enough?
Ideally, building coverage should be able to pay the cost of repairing or rebuilding the home at the same quality before it was damaged. There are two common methods used for estimating this value: cost-per-square-metre – estimation based on the property's size and the materials used – and elemental estimating – based on several parameters, including when the house was built, the quality of internal fixtures and fittings, and if the house was built on a slope.
Read more: Builders' faulty work has massive impact on home building insurance premiums
How much contents insurance coverage is enough?
Insurance providers suggest that a good way to find out how much contents coverage is actually needed is by keeping receipts of all the items bought for the home and calculating the monthly spending, which can help provide an estimate of the total limit.
Some websites provide a personal property inventory checklist to help homeowners determine how much coverage they need. The belongings that can be included in the inventory are:
Furniture – beds, dining chairs and tables, sofa sets, wardrobes
Home accents – carpets, curtains, cushions, beddings
Appliances – fridges and freezers, stoves and ovens, washing machines
Kitchenware – cookware, cutlery, dinnerware
Gadgets – laptops, mobile devices, TVs
Clothing and fashion accessories
Toys, antiques, ornaments
How can homeowners avoid being underinsured?
While being underinsured can result in dire financial consequences, industry insiders say it is also preventable. Here are some ways Australian homeowners can ensure they have proper coverage, according to the experts.
1. Understand the true cost of rebuilding the property
The cost of rebuilding a home may differ significantly from its market value. To get an accurate estimate of how much is needed to rebuild a property, ICA recommends homeowners enlist the services of a licensed builder or an accredited valuer.
These trained professionals consider a range of factors when assessing the cost, including architectural and legal fees, demolition and debris removal, and the choice of building materials and possession replacements, according to the council's Understand Insurance initiative website.
Some insurance providers also have valuation calculators on their websites that clients can easily access, but national cost estimation firm MCG Quantity Surveyors warns that these online tools only provide a rough estimate and that homeowners should not rely on them completely.
"Not only do these calculators tend to underestimate construction costs overall, most don't include amounts for demolition, debris removal, cost escalations and consultants' fees," Marty Sadlier, director of MCG Quantity Surveyors, told 9News. "This epidemic of underinsurance could prove totally shattering and is due almost entirely to the ongoing use of web-based insurance calculators."
Read more: Web-based valuation calculators cause an 'epidemic of underinsurance' - study
2. Make an inventory of all personal possessions
Having a list of all personal belongings will make it easier for homeowners to work out how much it will cost to replace them. ICA offers a comprehensive home inventory checklist that property owners can download for free. Many insurance companies also have replacement cost calculators that their policyholders can access.
3. Know what is covered by the policy
It is also important that homeowners understand the fine details of their insurance contract. Financial advisory website Mozo reminds policyholders to carefully read their product disclosure statement (PDS) as it tells them what the policy's inclusions and exclusions are, its maximum claim limits, and other terms and conditions.
The PDS may also contain buzzwords and jargon, the website added, so it is also advisable for homeowners to consult an insurance agent if they have any questions and need clarifications.
4. Homeowners should update their policies regularly
"It is important to review your policy if you conduct any renovations or home improvements, or if you purchase a new high-value asset, such as a new television, that will be kept in your home and could be included in your contents policy," Canstar says.
It adds that accidents and calamities can hit unexpectedly and failing to inform insurance providers about these changes can often make policyholders ineligible to make a claim.
5. Consider adding underinsurance coverage
Some insurance companies offer underinsurance coverage, which will provide coverage for more than the maximum limit. This often applies when a home's value rises after a cover limit has been set.
Mozo lists several home insurance providers in Australia that offer this kind of coverage, including: 1st for Women, AAMI, Australia Post, Bankwest, Budget Direct, Coles, CommInsure, GIO, St George, Suncorp, Virgin Money, and more.