Ausure announces winners of Ausure Awards 2021 | Insurance Business Australia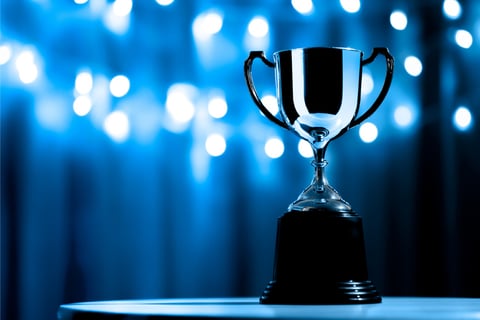 Ausure Insurance Brokers (Ausure), one of the largest insurance and financial advisory networks, has revealed the winners of this year's Ausure Awards, which highlighted the professionalism of its branches.
Coastsure Insurance Brokers (Nerang, QLD) took home this year's Ausure Award of Excellence, a highly prized honour presented to an Ausure branch that performs the best across a comprehensive range of criteria.
The award is also known as the Jim Mcilveen Award of Excellence to honour insurance veteran Jim Mcilveen for inspiring Ausure founder Wayne Brown to "Have a Go". He is credited as a guiding influence on Brown and the Ausure culture during the early formation of the company.
As the winner, Coastsure Insurance Brokers will receive a $3,000 gift voucher compliments of Ausure, and its name will be engraved on the floating Award of Excellence Shield.
The finalists were ABICO Insurance Brokers (Wollongong, NSW) and Ausure Unified Insurance Brokers (Toowoomba, Gatton, Warwick & Beaudesert, QLD).
The Fastest Growing Award, sponsored by Lion Underwriting, went to Ausure Insurance Broking Services, Young, NSW (Sam Hunter) for having the highest growth in earnings for FY2021 compared to FY2020. As the winner, the branch received a $1,000 gift voucher compliments of Lion Underwriting and the Lion Underwriting floating trophy.
MBJ Insurance Solutions (Sunshine Coast & Brisbane, QLD) and Tebbutt Furlong Broking House (Central Coast, NSW) were the finalists.
Focusing on individuals, Leticia Rees, of Ausure Coastal in NSW, took home the Young Achiever Award and received an invitation to attend the QBE Insure Your Business Success Course. Sponsored by QBE, the award goes to a young individual who demonstrates an outstanding level of professionalism and integrity.
The finalists were Madeline Chamberlain (Ausure & Rutherford Street Insurance Services, Victoria) and Daniel Weir (Metsure Insurance Brokers, QLD).
Read more: Ausure acquires Insure 247
Ausure general manager – distribution Graeme Lilley said this year's awards highlighted the professionalism of the Ausure branches.
"We've always worked hard as a group on professional education and exceptional customer service standards, which [continue] to enhance our standing as a trusted adviser group in Australia and New Zealand," Lilley said.
"Excellence, professionalism, innovation, and caring family values are the essence of what Ausure has been about since the company started 25 years ago. We are proud of all the people in our network of 233 insurance brokers situated in 112 locations across Australia and New Zealand.
"Special mention to David Beard and Rolf Van Dulst and the entire Coastsure team on the Gold Coast for an exceptional year. Coastsure has concentrated on improving the business operationally, professionally, and financially over the past 18 months. Congratulations on the immense improvements you have implemented to make you worthy winners of this prestigious award."