Aviso EIA gives life to Balfe Insurance Brokers | Insurance Business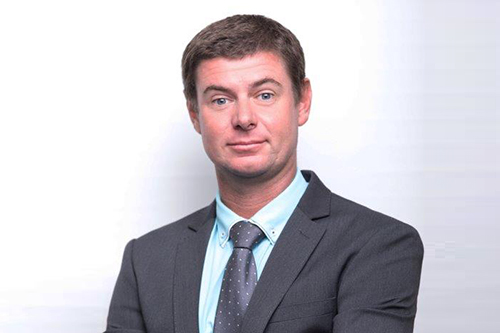 Aviso EIA Insurance Brokers – the product of combining Insurance Aid General Brokers and Eagle Insurance Brokers late last year – has become even bigger with the arrival of Balfe Insurance Brokers as an authorised representative (AR).
Like a Christmas present, Balfe Insurance Brokers joined Aviso EIA on December 24. Bringing a wealth of knowledge and experience with him, managing director Michael Balfe (pictured above) didn't find it hard to pick an AR network with which to finally start his own business.
A former branch manager at BJS Insurance Brokers, Balfe told Insurance Business: "I have always had a personal ambition and it was time to venture out on my own.
"I thoroughly enjoyed the 13 years I spent at BJS; I had some excellent mentors over the years including my father John and the late Bill de Vos, who sadly passed away, shaping me into the broker I am today."
Read more: Aviso merger: Road to becoming best-in-class
Having a large family, the MD found the flexibility of working for himself and the ability to leave a legacy "quite appealing."
At the top of Balfe's agenda is gaining new business and sharing his expertise with not only Aviso EIA but also his wife, who will be playing a crucial supporting role at Balfe Insurance Brokers. Pumped to start meeting prospects, Balfe is keen to do "what he does best" as a broker.
As for choosing Aviso EIA, he explained: "There is a lot of AR models available in the market, but personally it was an easy decision having known both Andrew [Hinz] and Shane [Risby] for a long time. Aviso EIA felt like the most appropriate fit for me from our very first discussions about possibly joining.
"Also being part of the greater Aviso Group and the benefits available for my business and our customers assisted in making it an easy decision."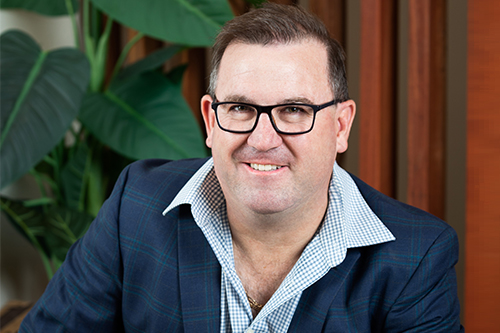 Meanwhile Hinz (pictured immediately above), director and sales & distribution head at Aviso EIA, described the development as "an amazing way to end the year and a great way to start 2021," adding that they are working towards shared back office and administration functions for the benefit of ARs.
"We will work on assisting our staff and the AR network in having access to an admin hub to allow our brokers and ARs to provide service to their clients," he said of the win-win set-up. "In turn the admin hub will give us a pipeline of young brokers coming through should they wish to follow the career path further."
The support sure will come in handy, given current market woes.
Balfe conceded: "Gaining new business in 2021 isn't going to be a small feat with some big challenges industry-wide, including the ongoing hardening market. Over the past few years, pricing and the lack of capacity in the market have been some of the most significant hurdles.
"However, with the backing and support of the Aviso EIA group, I look forward to being able to negotiate and tailor insurance programmes for those corporate clients and larger firm accounts, right down to the smaller business and domestic products for my clients."
Hinz, who believes Balfe has the insurance industry "ingrained within him," went on to highlight the advantage of having experienced ARs onboard.
"It's great to be able to give our clients peace of mind that whether it's a large corporate account, strata, or a personal domestic policy, we have someone with specialty experience who can understand the client's needs and tailor a solution suitable," Hinz told Insurance Business, noting that they are "more than happy" to talk with potential ARs who fit Aviso EIA's mantra and culture.