Back-to-back launch for MLC Life Insurance | Insurance Business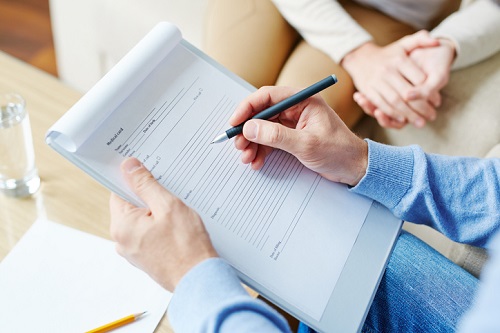 MLC Life Insurance has launched a new mental health service, as well as a new study, at a time when one in five Australians experience a mental health condition.
MLC Life Insurance's Mental Health Navigator, an extension of the life insurer's current Best Doctors offering, provides a confidential, specialist, second medical opinion for customers experiencing a mental health condition, to give them the confidence that they have the right diagnosis and treatment plan.
The new service connects customers with a mental health nurse, who is their point of contact throughout the whole process. It allows them to video consult with a clinical psychologist and psychiatrist, if required, within 10 days of their medical records being collected. Customers are then sent a report with a review of their diagnosis and a recommended treatment plan to help manage their condition. Their mental health nurse assists them to put it into action over a six-month period.
"The evidence shows that problems in detection and accurate diagnosis can lead to delayed or incorrect treatment, thereby worsening the condition in the long term," said Melissa Heyhoe, chief customer officer for retail advised insurance at MLC Life Insurance. "While we're here to protect our customers financially, we also have an opportunity to support their health and wellbeing and give them confidence they are on the right path to improve their mental health."
The service is offered at no cost and can be accessed even without lodging an insurance claim.
Bernhard Baune, chair of psychiatry at the University of Adelaide and advisory board member for Mental Health Navigator, said the new service will be a valuable support to both patients and their treating clinicians.
"The service adds a supportive layer to the current Australian healthcare system, in addition to a customer's general practitioner or treating doctor," Baune said. "It brings together a multi-disciplinary team of specialists that is tailored to the individual's situation."
The new study, meanwhile, revealed that a third of Australians with a mental health condition felt frustrated when trying to navigate the mental healthcare system. Findings also showed that seven in 10 Australians who have sought help for a condition said it was a negative experience, while 36% believed finding the right treatment was hard.
Related stories:
MLC Life innovates underwriting with new platform
CommInsure launches new digital service
Insurers must focus on wellness, says ANZ